Published: 26 Jun at 5 PM Tags: Euro, Dollar, Pound Sterling, America, UK, Eurozone, Australian Dollar, New Zealand Dollar, Canadian Dollar, Australia, New Zealand, USA, Canada, China, France, Germany, Italy, Portugal,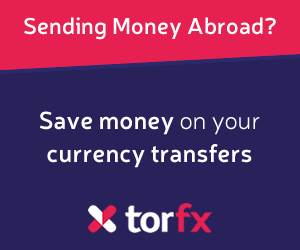 Pound Sterling (GBP)
The Pound has fallen by -0.3% against the US Dollar today, in addition to trading tightly against the Euro.
This disappointing performance has been caused by remarks from Bank of England (BoE) policymaker Jonathan Haskel, who will be starting work in September this year.
Mr Haskel will be replacing hawkish policymaker Ian McCafferty but has been more dovish in his outlook, meaning that there may be few interest rate hikes over the coming years.
Despite Mr Haskel's approach to interest rates, Pound Sterling could still appreciate on Wednesday morning if the BoE financial stability report gives an optimistic summary of the UK economy.
Euro (EUR)
In a similar situation to the Pound, the Euro has traded tightly against Pound Sterling but fallen against the US Dollar today.
This lacklustre performance is down to a lack of major data and concerns that there is strong opposition to a common Eurozone budget.
France
and
Germany
are backing the budget proposal, but nations such as
Portugal
and the Netherlands have expressed scepticism about the need for and specifics of a unified budget.
Wednesday's only notable Eurozone news will come in the morning in the form of confidence data for June.
If France and
Italy
's consumer confidence readings both decline then the Euro could fall in value.
US Dollar (USD)
Despite widespread uncertainty about US trade tariffs, the US Dollar has still made minor advances against the Pound and Euro today.
This appreciation comes as motorcycle manufacturer Harley Davidson announces that it will be moving some production abroad to cope with increased EU tariffs.
US President Donald Trump has blasted the company for this action, although it was his initial trading spat with the EU that led to the current counter-tariffs on US goods being imposed.
The US Dollar might rise further in the near-future when Federal Reserve officials Raphael Bostic and Robert Kaplan give speeches this evening.
Both men could hint at near-term US interest rate hikes on the way, which might boost the US Dollar further in the middle of the week.
Australian Dollar (AUD)
The Australian Dollar has advanced against the Pound and Euro today but has also fallen against the stronger US Dollar.
This appreciation follows calls for the Reserve Bank of
Australia
(RBA) to consider an imminent interest rate hike, on the argument that the economy is stable enough to handle a rate hike at the present time.
There is little AU economic data out over the rest of the week, so the Australian Dollar could be most strongly influenced by any US Dollar fluctuations.
New Zealand
Dollar (NZD)
Today has seen the New Zealand Dollar post losses against the Pound, Euro and US Dollar; the only notable gain has been against the weaker Chinese Yuan.
This poor performance is mainly down to low NZD trader confidence, particularly regarding the next Reserve Bank of New Zealand (RBNZ) interest rate decision.
Analysts don't believe that there will be any major change in activity from RBNZ policymakers at this week's meeting, due to unsupportive conditions for higher interest rates.
There might be additional NZD losses in the near-future, should this evening's trade balance reading for May show a forecast-matching decline.
The previous surplus reading is not expected to fall into the deficit range, but a forecast-matching reduction could still lower confidence among NZD traders and weaken the currency.
Canadian Dollar (CAD)
There has mainly been favourable Canadian Dollar trading today, with the CAD appreciating against the Pound and Euro and trading tightly against the US Dollar.
This favourable performance comes on news of reduced production at a key Canadian oil-producing facility, which has driven up prices of the commodity for Canadian exporters.
Wednesday evening will bring a speech from Bank of
Canada
(BOC) Governor Stephen Poloz, who might push the CAD higher if he hints at an upcoming interest rate hike.
As of Tuesday, 26th June 2018, the Pound Sterling currency rates mentioned within this news item were as follows:
GBP EUR exchange rate was 1.1351, GBP USD exchange rate was 1.3223, GBP AUD exchange rate was 1.7891, GBP NZD exchange rate was 1.9288, GBP CAD exchange rate was 1.7593, and GBP CNY exchange rate was 8.7008.