Published: 26 May at 10 AM Tags: Euro, Dollar, Pound Sterling, America, UK, Eurozone, Australian Dollar, New Zealand Dollar, Canadian Dollar, Australia, New Zealand, USA, Canada, Greece,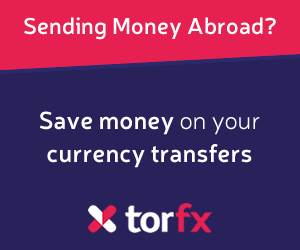 Pound Sterling (GBP)
The Pound is generally holding steady versus the majors on Tuesday as traders await British sales data. A fractional depreciation can be linked to ongoing dears surrounding the impending European Union referendum. With Prime Minister David Cameron intimating that he would champion a Brexit if the concessions he proposes are not met, there is increased fear that the fallout from a parting of the ways would be significantly detrimental to the British economy.
Euro (EUR)
With a complete absence of domestic data to drive movement for the common currency, Euro movement will be largely dictated by geopolitical tensions in
Greece
. As the June International Monetary Fund (IMF) deadline approaches, the likelihood that the Hellenic nation will be able to meet the payment is very slim.
Increasing anxieties was the defiance of Greek officials who refuse to make all the concessions requested of them. Many feel that increasing austerity measures will only cripple the Greek people further, and it will not serve as a long-term solution. With only weeks left until Greece's opportunity to receive bailout funds is ended, market sentiment has dampened considerably.
US Dollar (USD)
After Federal Reserve Chair Janet Yellen stated that a rate hike cycle was likely to begin in 2015, the US Dollar strengthened significantly. Analysts are now giving a December liftoff around about 61% chance, increasing from previously delayed bets amid a succession of poor data results.
US Durable Goods Orders data is due for publication later on Tuesday. Its significant weighting is likely to provoke volatility. April's durables purchases are forecast to decline by around -0.5%. Additionally, May's Consumer Confidence will be of significance in terms of provoking Dollar changes.
Australian Dollar (AUD)
As the US Dollar climbs with traders pushing forward Fed rate hike bets, demand for the high-yielding Australian Dollar cooled. Aiding the downtrend during Tuesday's Australasian session was the Roy Morgan Weekly Consumer Confidence Index in the week ending May 24th, which showed confidence fell from 114.6 to 113.5.
In addition to the stronger US Dollar and weak data weighing on demand for the 'Aussie' (AUD), the geopolitical tensions in Europe has seen dampened market sentiment which caused cooling demand for the risk-correlated South Pacific asset.
New Zealand
Dollar (NZD)
Having suffered from the same headwinds that have caused the 'Aussie' to decline, the New Zealand Dollar is trending within a tight range versus its Oceanic neighbour. Mixed domestic data results have seen a slighter declination after April's Trade Surplus was higher-than-expected.
Canadian Dollar (CAD)
With increasing confidence that the Canadian Dollar is resilient to low oil prices, traders are now speculating that the Bank of
Canada
(BOC) may avoid cutting the benchmark lending rate again. This has seen the 'Loonie' (CAD) advance versus many of its currency rivals. Additional gains can be attributed to tracking the US Dollar surge.
As of Tuesday, 26th May 2015, the Pound Sterling currency rates mentioned within this news item were as follows:
GBP EUR exchange rate was 1.4139, GBP USD exchange rate was 1.5393, GBP AUD exchange rate was 1.9878, GBP NZD exchange rate was 2.1238, and GBP CAD exchange rate was 1.9123.