Published: 26 Apr at 10 AM Tags: Euro, Dollar, Pound Sterling, America, UK, Eurozone, Australian Dollar, New Zealand Dollar, Canadian Dollar, Australia, New Zealand, USA, Canada, China, France, Germany, Japan, South Africa,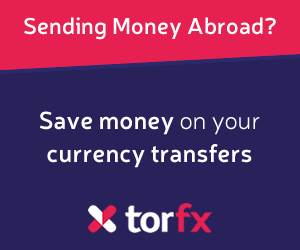 Pound Sterling
GBP/USD – Trading Higher
Sterling broadly strengthened yesterday as better-than-anticipated first quarter GDP brightened the UK's prospects. The British currency posted significant gains against the US Dollar and Euro and is now poised to record its largest five-day advance against the latter currency since the middle of last year.
US Dollar
USD/JPY – Trading Lower
After the Bank of Japan vowed to stick with doubling its monthly bond purchases at its second policy meeting this month, the US Dollar fell against a bullish Yen. Significant 'Greenback' movement can be expected to occur in response to US first quarter GDP figures, scheduled for release at 13:30 GMT.
Euro
EUR/USD – Trading Lower
Ahead of the European Central Bank's announcement of 3-year LTRO repayment the Euro is line to post 5-day declines against several of its most traded counterparts. Yesterday the common currency softened as data revealed Spanish unemployment and French jobless claims to be at record highs. German business confidence also declined.
Australian Dollar
AUD/USD– Trading Higher
Although the Australian Dollar climbed against the 'Greenback' for a third day during local trade it declined against a broadly strengthening Japanese Yen. Today's US GDP figures will be the main cause of market volatility. A positive result could improve the prospects of commodity-driven nations like
Australia
, boosting the 'Aussie' in the process.
New Zealand
Dollar
NZD/AUD – Trading Higher
The New Zealand Dollar extended gains against its Australian counterpart after a report showed that for the first time New Zealand's quarterly exports to
China
were greater than those to Australia. The 'Kiwi' also advanced on the US Dollar.
Canadian Dollar
CAD/USD – Trading Higher
Ahead of this afternoon's US GDP figures the Canadian Dollar rallied, achieving 98.06 per cent after advancing by the most significant amount for nearly four months. The 'Loonie' was boosted be better-than-expected UK GDP and US initial jobless claims data, which inspired a crude oil rally.
Japanese Yen
JPY/USD – Trading Higher
As the Bank of Japan pledged to continue with the stimulus measures laid out at the beginning of April the Yen advanced on the majority of its currency rivals, strengthening to 98.66 Yen against the safe-haven US Dollar. Trading in Japan is now closed until a holiday on April 29th so further Yen movement will be limited.
South African Rand
ZAR/USD – Trading Lower
Although the Rand strengthened against its peers yesterday, the South African currency softened against the US Dollar as the European session began. Investors are looking ahead to the publication of US GDP at 13:30 GMT. If growth in the world's largest economy is shown to be lower-than-expected commodity-driven currencies like the Rand could decline.
As of Friday, 26th April 2013, the Pound Sterling currency rates mentioned within this news item were as follows:
GBP EUR exchange rate was 1.1878, GBP USD exchange rate was 1.5474, GBP AUD exchange rate was 1.5053, GBP NZD exchange rate was 1.8242, GBP CAD exchange rate was 1.5729, GBP CNY exchange rate was 9.5399, GBP JPY exchange rate was 151.7023, and GBP ZAR exchange rate was 14.0839.