Published: 26 Apr at 4 PM Tags: Euro, Dollar, Pound Sterling, America, UK, Eurozone, Australian Dollar, New Zealand Dollar, Canadian Dollar, Australia, New Zealand, USA, Canada,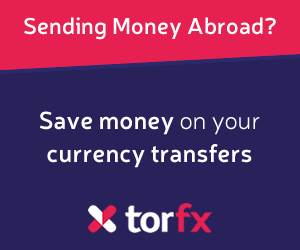 Pound Sterling (GBP)
Despite limited UK economic data out today, the Pound has still surged by 0.5% against the Euro and made a smaller advance against the US Dollar.
This strong overall trading comes as MPs discuss whether the UK should remain in the EU customs union after Brexit.
Home Secretary Amber Rudd has stated that the UK will be leaving the customs union along with the European Union, but this hasn't devalued Sterling.
The Pound's recent advance could prove short-lived, as Friday's confidence and GDP stats might end up concerning GBP traders.
The GDP estimates for Q1 2018 are expected to show either a slowdown or no movement, while GfK is predicted to report a negative consumer confidence reading in April.
Euro (EUR)
In the wake of another relatively routine European Central Bank (ECB) interest rate decision, the Euro has fallen against the US Dollar and the Pound.
These losses have been caused by ECB President Mario Draghi, who has given his usual press conference following the central bank's policy announcements.
Mr Draghi has repeated cautious comments made in previous months, pointing out 'subdued' inflation and the need to continue providing monetary stimulus.
More positively, however, Mr Draghi has stressed that despite the recent slowdown, Eurozone growth has still been above-trend in the long term.
The Euro's weak trading today could turn into greater losses on 27th April, when a spread of Eurozone confidence readings will be released.
These are widely predicted to show falling optimism, which could worsen Euro exchange rates before the weekend.
US Dollar (USD)
A better-than-expected result for US durable goods orders has failed to completely support the US Dollar today, with the USD rising against the Euro but remaining flat against the Pound.
The reading showed a slowdown in reported orders from 3.5% in February to 2.6% in March, which beat forecasts for a 1.6% outcome.
This lack of confidence in the US Dollar comes after speculation that the Federal Reserve will leave interest rates frozen in May.
The concern for traders is that the Fed is running a risk by trying to raise interest rates and prevent an uncontrollable surge in inflation rates.
There could be further USD losses ahead on 27th April, when revised GDP growth rate figures for Q1 will be released.
Expectations are for a 2% reading, which would be a notable step down from Q4 2018's 2.9% figure.
Australian Dollar (AUD)
On a quiet day for Australian economic announcements, the AUD has advanced against the Euro and US Dollar but slipped down against the Pound.
This mixed performance follows forecasts that
Australia
could be on track for an eventual budget surplus, but that tax cuts could lower the chances of a surplus.
Next week will see the Reserve Bank of Australia (RBA) make an interest rate decision for May on the 1st.
Policymakers aren't expected to make any major changes, but could trigger an Australian Dollar advance if they hint at improving conditions in the future.
New Zealand
Dollar (NZD)
The New Zealand Dollar has fallen against the Pound and US Dollar today, but posted a 0.3% rise against the Euro.
There has been little NZ data to influence the New Zealand Dollar today, with the NZD instead advancing ahead of this evening's trade and confidence data.
The trade balance reading for March is predicted to show growth from an existing surplus of NZ$217m to a higher level of NZ$270m.
If this proves an accurate forecast then the New Zealand Dollar could make a more unified advance against its peers.
Canadian Dollar (CAD)
Apart from a small advance against the Euro, the Canadian Dollar has otherwise fallen against its regular peers today.
This poor performance comes after a cautious speech from Bank of
Canada
(BOC) Governor Stephen Poloz, who gave a warning about the effects of higher US interest rates.
The Canadian Dollar could fall across the board on 27th April, if the budget balance for February shows a forecast-matching drop from a surplus to a deficit.
As of Thursday, 26th April 2018, the Pound Sterling currency rates mentioned within this news item were as follows:
GBP EUR exchange rate was 1.1495, GBP USD exchange rate was 1.3918, GBP AUD exchange rate was 1.8416, GBP NZD exchange rate was 1.9705, and GBP CAD exchange rate was 1.7914.