Published: 26 Mar at 12 PM Tags: Euro, Dollar, Pound Sterling, America, UK, Eurozone, Australian Dollar, New Zealand Dollar, Canadian Dollar, Cyprus, Australia, New Zealand, USA, Canada, France, Germany, Japan,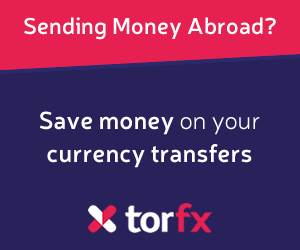 Pound Sterling
GBP/USD – Close to four-week high, GBP/EUR – Within reach of a six-week high
Sterling edged towards a four-week high against the US Dollar this morning prior to the release of CBI reported sales data. Economists are expecting the report to show that UK retail sales increased in March, with a gauge of annual sales rising from 8 to 13. The Pound is also trading just 0.2 per cent away from a six-week high against the Euro after hitting 84.58 pence per Euro yesterday. The common currency has broadly softened as a result of growing concerns for the Eurozone's economic stability.
US Dollar
USD/JPY – Holding Steady
The US Dollar is holding steady against the Japanese Yen after new BOJ Governor Haruhiko Kuroda reasserted his commitment to implementing aggressive monetary easing in order to achieve his inflation target, keeping pressure on the Asian currency. Meanwhile, the 'Greenback' was able to gain on several of its higher-risk rivals after remarks made by the Dutch Finance Minister dampened appetite for riskier assets.
Euro
EUR/USD – Close to four-month low
Although the Euro initially gained after Cyprus finally managed to secure a bailout deal, the common currency later tumbled, trading within the region of a four-month low against the US Dollar. Fears that the action taken in Cyprus may now become a model used in other struggling Eurozone nations saw the Euro slide by 1.1 per cent against the US Dollar and 1.4 per cent against the Japanese Yen. Slight upward corrections have left the currency trading in the region of 1.2861 US Dollars and 121.45 Yen. Although any further announcements from the Eurozone could trigger Euro movement, investors will now be looking ahead to tomorrow's German consumer confidence survey and French GDP figures.
Australian Dollar
AUD/USD – Brushing a two-month high
The Australian Dollar posted gains against all but one of its peers during local trade, achieving close to a two-month high against its American counterpart, as the odds of the Reserve Bank of
Australia
cutting rates when it meets next month were further pared. The probability of the central bank lowering Australia's 3 per cent benchmark lessened after RBA Governor Glenn Stevens made no reference to monetary policy in recently issued comments regarding the current situation in Europe.
New Zealand
Dollar
NZD/USD – Little Changed
The New Zealand Dollar was little changed against the 'Greenback' during local trade, despite the South Pacific nation's statistics bureau reporting a trade surplus of 414 million NZ Dollars in February. Economists had envisioned a trade deficit of 12 million NZ Dollars, but demand for the 'Kiwi' was tempered as risk appetite weakened in the face of Eurozone fears.
Canadian Dollar
CAD/USD –Trading Higher
The 'Loonie' was able to climb against most of its main currency rivals after the nation's most significant export, crude oil, approached a four-week high. Oil rose in response to Cyprus reaching a bailout agreement with EU finance ministers. However, the Canadian Dollar trimmed gains made against its US counterpart after Jeroen Dijsselbloem, Dutch Finance Minister and head of the Eurozone's finance group, asserted that since imposing losses on depositors and bondholders had proven necessary with Cyprus it could now become part of the bailout requirement for other nations.
As of Tuesday, 26th March 2013, the Pound Sterling currency rates mentioned within this news item were as follows:
GBP EUR exchange rate was 1.1789, GBP USD exchange rate was 1.5161, GBP AUD exchange rate was 1.4476, GBP NZD exchange rate was 1.8074, GBP CAD exchange rate was 1.5414, and GBP JPY exchange rate was 143.4711.