Published: 26 Mar at 5 PM Tags: Euro, Dollar, Pound Sterling, America, UK, Eurozone, Australian Dollar, New Zealand Dollar, Canadian Dollar, Australia, New Zealand, USA, Canada,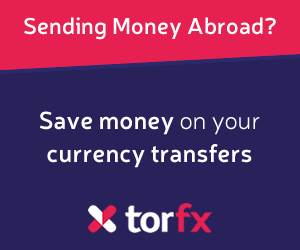 Pound (GBP) Exchange Rates
Demand for the Pound was a little stronger today, thanks largely to weakness in the US Dollar. The Bank of England (BoE) left monetary policy frozen in the day's policy decision, which ultimately had little impact on Sterling's appeal.
Pound investors continue to wait for more UK fiscal stimulus to help the nation to weather the coronavirus pandemic. If Chancellor Rishi Sunak's stimulus plans disappoint, the Pound may struggle to advance further.
Euro (EUR) Exchange Rates
Safe haven demand continued to lighten today as markets digested impressive stimulus measures across the globe. This helped GBP/EUR to advance. However, US Dollar weakness meant that the Euro was still able to gain against the US Dollar.
If the EU ramps up stimulus plans or if the proposal for 'coronabonds' makes progress, EUR could see more resilient strength. It will likely benefit from continues USD weakness as well.
US Dollar (USD) Exchange Rates
The US Dollar slumped today. Already weaker on doused safe haven demand, the latest US jobless claims data showed a shocking 3million surge in jobless claims. The data indicated that the US economy could be hit much harder than expected by the coronavirus and this kept the US Dollar weak.
If markets continue to calm and the US coronavirus situation continues to worsen, the US Dollar may be in for deeper losses. However, as a safe haven currency the US Dollar's potential for losses is relatively limited overall.
Canadian Dollar (CAD) Exchange Rates
Demand for the Canadian Dollar has been boosted in recent sessions. Canadian parliament has ramped up fiscal stimulus and aid, which is helping to limit CAD losses against GBP, and helping it to advance against USD.
The Canadian Dollar still remains sensitive to market risk and trade sentiment however, If there is fresh bad news in oil markets, the Canadian Dollar could weaken again.
Australian Dollar (AUD) Exchange Rates
As major nations continue to ramp up fiscal stimulus, safe haven demand has softened. This has led some investors to buy assets correlated to risk again, which is making the Australian Dollar one of this week's strongest performing major currencies.
However, AUD's strength is limited. The Australian Dollar could quickly weaken again if a fresh coronavirus shock causes another market rush to safe havens.
New Zealand
Dollar (NZD) Exchange Rates
Similarly to the Australian Dollar, the New Zealand Dollar is stronger this week. Calmer markets are keeping NZD higher against the Pound. The 'Kiwi's movement has been very volatile overall.
New Zealand confidence data due today is likely to be overlooked unless it is highly shocking. The currency will continue to be driven by market risk-sentiment and US Dollar strength.
As of Thursday, 26th March 2020, the Pound Sterling currency rates mentioned within this news item were as follows:
GBP EUR exchange rate was 1.1043, GBP USD exchange rate was 1.2199, GBP AUD exchange rate was 2.0059, GBP NZD exchange rate was 2.0407, and GBP CAD exchange rate was 1.7126.