Published: 26 Feb at 4 PM Tags: Euro, Dollar, Pound Sterling, America, UK, Eurozone, Australian Dollar, New Zealand Dollar, Canadian Dollar, Australia, New Zealand, USA, Canada, China, Germany,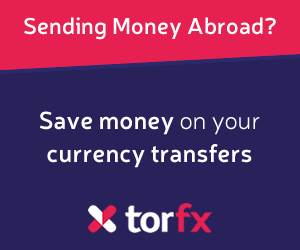 Pound Sterling (GBP)
Sterling has traded in a narrow range against the Euro and US Dollar today, although an advance has been seen in the GBP/CAD exchange rate.
The Pound has been negatively influenced by a prediction from Samuel Tombs, Chief UK Economist at Pantheon Macroeconomics.
Looking at the Bank of England's (BoE) monetary policy plans, Mr Tombs has warned that;
'Policymakers have continued to emphasise that the economy's speed limit is 1.5% and that spare capacity is modest, at just 0.25% of GDP.
As a result, the 1.8% increases in GDP that the Monetary Policy Committee (MPC) expects in each of the next three years will lead quickly to excess demand.
Monetary policy works with a lag, so interest rates need to rise again soon, on this logic. Recent data, however, challenges the MPC's pessimism'.
The Pound could be moved by BoE policymaker Jon Cunliffe's speech this afternoon, although more concretely the next source of movement could be UK confidence data out on Wednesday.
If the GfK consumer confidence figure shows a decline as forecast then the Pound could slide in value.
Euro (EUR)
The Euro has been in high demand today, advancing against the Pound and Canadian Dollar in addition to trading tightly against the US Dollar.
This generally favourable movement comes after a typically cautious but slightly optimistic statement from European Central Bank (ECB) President Mario Draghi.
The Euro may decline in value on 27th February, when Eurozone confidence data will be out over the morning.
Economic confidence is broadly tipped to decline during the month, which could lower the Euro's value.
A German inflation rate estimate will also be out on Tuesday. This is forecast to show a slowdown, which may further contribute to Euro losses during the day.
US Dollar (USD)
In a moment of tension before a major Federal Reserve event, the US Dollar been close against the Euro and the Pound. Elsewhere, the US Dollar has made greater gains against the Australian Dollar and Canadian Dollar.
USD movement is currently dictated by trader speculation, ahead of testimony by Federal Reserve Chair Jerome Powell.
Mr Powell will be revealing broad details of his monetary policy plans in 2018 and beyond – if he envisions multiple interest rate hikes this year then the US Dollar could rise in value.
Australian Dollar (AUD)
On a quiet start to the week, the Australian Dollar has appreciated against Pound but seen minor losses against the Euro and US Dollar.
The only notable economic news so far has been that South Australian businesses predict stable economic growth over the next twelve months.
The Australian Dollar could depreciate when the AIG manufacturing index is announced on 28th February, as it is predicted to show a slight dip on the month in February.
New Zealand
Dollar (NZD)
The New Zealand Dollar has appreciated against the Pound, Euro and US Dollar today, only seeing minor losses against the Chinese Yuan.
This mixed movement comes between positive and potentially negative NZ data.
In the former case, NZ retail sales growth exceeded forecasts in Q4 2017, as was reported last week.
Looking ahead, however, there are concerns that the NZ trade surplus for December may have fallen into the deficit range; this will be subject of an upcoming data release.
Canadian Dollar (CAD)
Monday has been a poor day for Canadian Dollar trading, with the CAD falling against all of its regular peers.
This poor performance comes before the Federal Budget is announced on Tuesday.
Current predictions are for a long-term rather than short-term plan, which may disappoint traders who desire immediate government action.
There are also underlying concerns about the Canadian economy's competitiveness compared to the US, which has recently implemented notable cuts to corporation tax levels.
If competition remains unaddressed in the budget, the Canadian Dollar may fall further in value.
As of Monday, 26th February 2018, the Pound Sterling currency rates mentioned within this news item were as follows:
GBP EUR exchange rate was 1.134, GBP USD exchange rate was 1.3965, GBP AUD exchange rate was 1.7789, GBP NZD exchange rate was 1.9145, GBP CAD exchange rate was 1.7713, and GBP CNY exchange rate was 8.8195.