Published: 26 Jan at 5 PM Tags: Euro, Dollar, Pound Sterling, America, UK, Eurozone, Australian Dollar, New Zealand Dollar, Canadian Dollar, Australia, New Zealand, USA, Canada, France, Germany,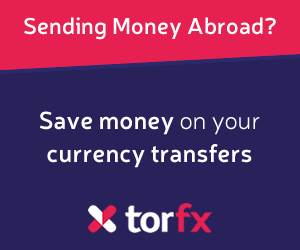 Pound Sterling (GBP)
The Pound benefitted from recovering market sentiment today. Some uncertainty about coronavirus vaccine shipments has softened, and this combined with stronger than expected UK job market data helped the Pound to advance against rivals.
There is no more notable UK data due for publication this week. As a result, the Pound will continue to be driven by risk-sentiment and developments in Britain's coronavirus situation.
Euro (EUR)
While today's German industrial sentiment data was optimistic, it was not enough to boost the Euro's support. Concerns about the EU's coronavirus vaccine rollout, as well as stronger demand for rival currencies, are limiting the Euro's appeal.
Tomorrow will see the publication of German and French consumer confidence stats. Of course, movement in rivals like the Pound and US Dollar will continue to influence the Euro as well.
US Dollar (USD)
Demand for the US Dollar was also weak today. Slightly higher risk-sentiment, combined with anticipation for US fiscal policy and Federal Reserve news, are keeping the US Dollar under pressure. Today's better than expected US data had little notable impact on the US Dollar.
The Federal Reserve will hold its January policy decision tomorrow. As the first Fed decision of the Joe Biden presidency, any shifts in tone from the bank could have a big impact on the US Dollar's movement.
Australian Dollar (AUD)
Higher market sentiment benefitted the Australian Dollar today. While the 'Aussie' has recovered a little from its Friday tumble, the currency still lacks the drive to climb much higher against other risk-correlated currencies like the Pound.
Australia
's key inflation rate and business confidence stats will be published tomorrow. Strong data could give AUD more of a boost and push GBP/AUD lower again.
New Zealand
Dollar (NZD)
The New Zealand Dollar remains one of the market's most appealing major currencies. New Zealand continues to handle the coronavirus pandemic well and economic activity continues to beat expectations. As a result, GBP/NZD has fallen so far this week.
New Zealand's December trade balance report is due on Thursday. Unless the data is unexpectedly poor though, the New Zealand Dollar is likely to keep benefitting from any risk-on movement the market sees this week.
Canadian Dollar (CAD)
Despite strong oil prices, the oil-correlated Canadian Dollar was weaker today. Investors were hesitant to buy the Canadian Dollar due to its correlation with the weak US Dollar.
Key Canadian growth rate data is due later in the week, which is also making investors hesitant to move much on the Canadian Dollar. Oil prices and coronavirus developments will remain influential to CAD movement as well.
As of Tuesday, 26th January 2021, the Pound Sterling currency rates mentioned within this news item were as follows:
GBP EUR exchange rate was 1.1297, GBP USD exchange rate was 1.3741, GBP AUD exchange rate was 1.7726, GBP NZD exchange rate was 1.8988, and GBP CAD exchange rate was 1.7442.