Published: 26 Jan at 4 PM Tags: Euro, Dollar, Pound Sterling, America, UK, Eurozone, Australian Dollar, New Zealand Dollar, Canadian Dollar, Australia, New Zealand, USA, Canada, France,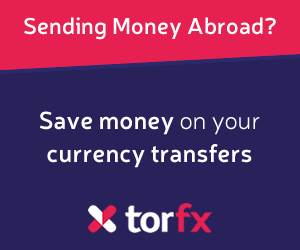 Sterling
The Pound (GBP) dipped against the majority of its peers this afternoon as the government prepared to rush its Article 50 bill through parliament.
The draft legislation was published earlier today following the Supreme Court ruling on Tuesday that the government did not have to power to trigger Article 50 without the consent of parliament, with investors fearing that Theresa May's push to begin Brexit in March will not leave sufficient time for MPs to make amendments to the bill.
With a lull in domestic data tomorrow, this could put notable pressure on Sterling
Euro
The Pound to Euro (EUR) exchange rate briefly dropped following the announcement of the government's Brexit bill by quickly recovered due to persistent concerns over the political stability of the Eurozone.
There are growing concerns that Marine Le Pen could go all the way in French elections later this year after one of her key rivals, François Fillon faces an inquiry into his use of public funds to pay his wife a salary for work that is alleged she never did.
US Dollar
Sterling also dropped against the US Dollar (USD) on Thursday as markets reacted negatively to the UK government's bill to trigger Article 50.
The 'Greenback' was also strengthened by an impressive rise in the domestic Services PMI as surged from 53.9 to 55.1 in January, beating expectations it would rise to 54.4 and reaching its highest levels since November 2015.
However USD may struggle to advance further tomorrow as economists predict that US GDP will plummet in the fourth quarter.
Canadian Dollar
The Pound fell by around a cent from its best levels against the Canadian Dollar (CAD) today as Labour Leader Jeremy Corbyn called upon his party to back the UK government's Brexit bill next week.
The uptick in the 'Loonie' was also supported by speculation that Donald Trump's plans to renegotiate NAFTA could actually have a positive impact on the Canadian economy as investors predict it could lead to improvements to the 20-year old agreement.
Australian Dollar
The Pound Australian Dollar (AUD) exchange rate declined by over half a cent following the publishing of the UK's government's Brexit bill.
The 'Aussie' may rally further on Friday as markets expect Australian export data to show that prices rose from 3.5% to 11.5% in the last quarter of 2016, thanks to an uptick in demand for commodities.
New Zealand
Dollar
The New Zealand Dollar's Brexit bill gains against Sterling were more modest that the other majors thanks to a lack of domestic data. A trend that is likely to repeat tomorrow as the lull continues.
As of Thursday, 26th January 2017, the Pound Sterling currency rates mentioned within this news item were as follows:
GBP EUR exchange rate was 1.179, GBP USD exchange rate was 1.2596, GBP AUD exchange rate was 1.6722, GBP NZD exchange rate was 1.7387, and GBP CAD exchange rate was 1.6489.