Published: 25 Nov at 5 PM Tags: Dollar, Pound Sterling, America, UK, Canadian Dollar, USA, Canada, India, Thailand,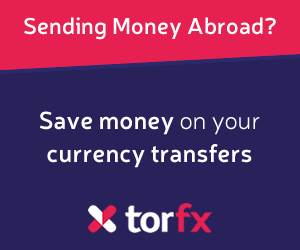 As anti-government protests gather momentum in
Thailand
the Baht has tumbled against peers like the US Dollar and Pound.
Although the Pound declined as UK mortgage approvals data fell short of expectations, the Baht edged lower against its British counterpart and hit a 10-week low against the US Dollar as protesters stormed the Ministry of Finance in their latest attempt to force Prime Minister Yingluck Shinawatra's removal.
Over 100,000 people are now engaged in protests against the unpopular political figure.
With anti-government street protests stepping up a gear and investors fearing an escalation of events the Baht lost its appeal and the currency suffered.
As Tokyo-based industry expert Shigehisa Shiroki stated; 'Investors want to stay away from Thailand amid concern the protests will intensify or lead to violence again like last time. Risk sentiment wasn't strong to begin with due to the Fed's tapering talk, and the political concern encouraged investors to take some money from Thailand.'
The Baht is currently trading against the US Dollar in the region of 32.0100
The Baht is currently trading against the Pound in the region of 51.7829
In other currency news, with Iran agreeing to reign in its nuclear programme the price of crude oil dropped sharply and commodity-driven currencies like the Canadian Dollar came under pressure.
Without any domestic news to bolster the 'Loonie' the North American asset hit a four-month low against the US Dollar.
The Canadian Dollar also weakened against several of its other major rivals.
According to analyst Joe Manimbo; 'They see that as maybe opening up the door to more ample global supplies of oil if we can see supplies from Iran eventually lifted. So that's seen as a step in the right direction in terms of global supply, so that's putting some downward pressure on oil.'
The Canadian Dollar is currently trading against its US counterpart in the region of 0.9477
Conversely, the Iran deal helped the Indian Rupee rally against its rivals and close the local session stronger.
As of Monday, 25th November 2013, the Pound Sterling currency rates mentioned within this news item were as follows:
GBP USD exchange rate was 1.6168, GBP CAD exchange rate was 1.702, GBP INR exchange rate was 100.9881, and GBP THB exchange rate was 51.7071.