Published: 25 Sep at 5 PM Tags: Euro, Dollar, Pound Sterling, America, UK, Eurozone, Canadian Dollar, USA, Canada, Germany,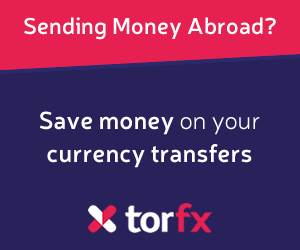 As the US is the world's largest economy, any major developments trigger extensive volatility in the currency markets. Significant fluctuations occurred in response to fiscal cliff concerns and Federal Reserve tapering speculation, and now fears that US budget discussions could end in a government shutdown have left the 'Loonie' languishing close to a one-week low against the 'Greenback'.
The Canadian Dollar lost ground against its US counterpart as political disagreements regarding US government funding drove investors away from higher-risk assets.
A legislative measure for funding the government must be arrived at before September 30th or else the nation's recent steps towards economic recovery could be undone.
As economist David Watt noted; 'The news out of the US political situation is again ramping up and causing some nervousness, and I don't think people necessarily know how to assess all that's going on in the
United States
. That's keeping markets pretty close to home. No one really wants to get caught off guard.'
The 'Loonie' is currently trading in the region of 0.9716 against the US Dollar. With Canadian economic news limited this week, additional movement in this commodity-driven currency is most likely to be inspired by US developments.
In other currency news, the Euro climbed as derivatives revealed that confidence in the Eurozone is at its highest since the onset of the global economic crisis in 2008.
The Euro advanced on both the US Dollar and Yen despite sales of new US homes increasing by more than expected. The common currency derived support earlier in the European session from a report which showed a slightly larger-than-expected increase in German consumer confidence.
The Euro was trading against the US Dollar in the region of 1.3506 as of 16:35 GMT
The Pound also closed in on an eight-month high against the US Dollar during local trading after a CBI reported sales report showed the most significant increase in UK retail sales for a year.
The most influential data releases on the cards for tomorrow include UK GDP figures and US GDP, personal consumption and pending home sales reports.
As of Wednesday, 25th September 2013, the Pound Sterling currency rates mentioned within this news item were as follows:
GBP EUR exchange rate was 1.1891, GBP USD exchange rate was 1.6077, and GBP CAD exchange rate was 1.6586.