Published: 25 Sep at 5 PM Tags: Euro, Dollar, Pound Sterling, America, UK, Eurozone, Australian Dollar, New Zealand Dollar, Canadian Dollar, Australia, New Zealand, USA, Canada,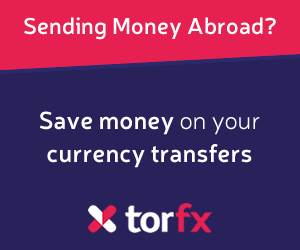 Pound Sterling (GBP)
With little positive UK news out today, the Pound has mainly made scattered gains because of the Euro being devalued.
Actual UK developments have proven limiting, as among other things, ratings agency Moody's has cut its credit rating for the UK over Brexit concerns.
The Pound has a chance at making 'proper' gains on Thursday, assuming that Bank of England (BoE) Governor Mark Carney is sufficiently optimistic about the UK economy.
Euro (EUR)
The Euro has faced strong headwinds today, which has left the currency down against most regular peers. One of the few exceptions have been against the
New Zealand
Dollar, which has been weakened even more than the Euro.
Like the NZD, the Euro's poor performance today is down to election results. Over the weekend, the previously-leading CDU/CSU and SPD parties both had their worst post-war voting results, despite remaining as the two largest parties.
For Chancellor Angela Merkel, this has been a somewhat hollow victory, given that much of the lost vote share went to a far-right party, the AfD.
With some analysts estimating that a functional government won't be formed until Christmas, the Euro could face continued turbulence for months to come.
More immediately, the Euro could be influenced by the coming Thursday's business confidence figures for September. On the month, a slight increase in the confidence score is expected.
US Dollar (USD)
In the wake of a hawkish comment from Federal Reserve official William Dudley, the US Dollar has appreciated against the Pound, Euro and most other peers.
This advance follows Dudley stating that the Fed is likely to 'remove monetary policy accommodation gradually'.
Notably, however, Dudley did warn that the recent hurricanes that have battered the US may make it difficult to analyse upcoming economic data.
Following on from Dudley's comments, the US Dollar could be affected by two more Fed speeches due today. Charles Evans will be speaking shortly, followed by Neel Kashkari later on. If both men echo Dudley's comments, the US Dollar could appreciate further.
Australian Dollar (AUD)
There has been little notable Australian economic news out today, which has left more galactic news in focus.
This has been the government announcement that
Australia
will be creating a national space agency, long-overdue according to some.
While Prime Minister Malcolm Turnbull has stressed that it won't be NASA, the news nonetheless opens the door to job creation and potential economic acceleration.
Before there are Aussies among the stars, however, traders will be looking to Thursday's speech from Reserve Bank of Australia (RBA) official Guy Debelle.
New Zealand Dollar (NZD)
After another blow to mainstream political parties in New Zealand, the New Zealand Dollar has fallen across the board.
In a shock turn of events, neither Labour nor the National Party have secured enough votes for an outright majority.
This leaves both parties with the awkward task of courting a populist party, New Zealand First, which has firm anti-immigration policies.
NZ First's leader, Winston Peters, holds all the cards at present and both Labour and the Nationals could theoretically form a government with the party, so expect continued tension over the week.
The Reserve Bank of New Zealand (RBNZ) will make an interest rate decision on Wednesday. If the bank hints at higher interest rates in the future, this could break the NZD out of its current slump.
Canadian Dollar (CAD)
The Canadian Dollar has made broadly positive movements today, having been supported by rising crude oil prices.
These have risen to over $51 per barrel, which has led to the Canadian Dollar rising notably against the Euro and New Zealand Dollar.
CAD traders are primed for this Wednesday's speech from Bank of
Canada
(BOC) Governor Stephen Poloz.
The Governor has been surprisingly candid about BOC policy in recent months, so any strong hints of an upcoming interest rate hike could bring an all-round CAD rally.
As of Monday, 25th September 2017, the Pound Sterling currency rates mentioned within this news item were as follows:
GBP EUR exchange rate was 1.1369, GBP USD exchange rate was 1.3477, GBP AUD exchange rate was 1.6981, GBP NZD exchange rate was 1.856, and GBP CAD exchange rate was 1.6667.