Published: 25 Jun at 10 AM Tags: Euro, Dollar, Pound Sterling, America, UK, Eurozone, Australian Dollar, New Zealand Dollar, Canadian Dollar, Australia, New Zealand, USA, Canada, China, Greece, Japan, South Africa,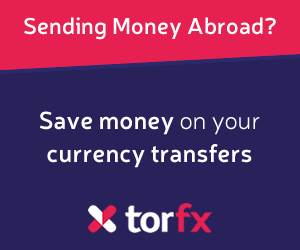 Pound Sterling
GBP/USD – Trading Higher, 1.5443
With the number of loans for house purchases far exceeding estimates in May, the Pound was slightly stronger ahead of a UK debt sale and Mervyn King's final address as Bank of England Governor. While these factors could cause additional Sterling fluctuations, investors will largely be focusing on today's US data releases.
US Dollar
USD/GBP – Trading Lower, 0.6475
Although the US Dollar continues to trade strongly against several of its main rivals ahead of this afternoon's domestic durable-goods orders and house price data, after two Federal Reserve Presidents stated that the Fed would remain accommodative when it comes to fiscal policy the 'Greenback' slipped against the Yen. The US currency also lost ground against its British counterpart as positive UK home-lending data allowed the Pound to strengthen.
Euro
EUR/USD – Little Changed, 1.3133
Ahead of European Central Bank President Mario Draghi's speech in Berlin, and with a new Greek cabinet being sworn in this afternoon, the Euro was little changed against the majority of its most traded peers. Although the common currency continues to trade above 1.31 US Dollars, this afternoon's US news will keep the EUR/USD pairing under pressure.
Australian Dollar
AUD/USD – Trading Higher, 0.9255
The 'Aussie' pushed back above 92 US cents during the local session as Chinese economic concerns inspired a bout of volatility while Federal Reserve Officials stated that US fiscal policy would remain accommodative, causing a rebound in Australian bonds.
New Zealand
Dollar
NZD/USD – Little Changed, 0.7765
A lack of pertinent domestic data limited 'Kiwi' fluctuations during the local session. The South Pacific currency was little changed against its US counterpart despite extensive movement in Chinese markets. While today's US data is likely to cause extensive market volatility, investors will also be focusing on New Zealand's trade balance figures – due out tomorrow at 23:45 GMT.
Canadian Dollar
CAD/USD – 'Loonie' Little Changed, 0.9548
After sliding to within touching distance of a two-year low against the US Dollar during local trade, the 'Loonie' remained under pressure as the European session began and investors look ahead to this afternoon's US data releases.
Japanese Yen
USD/JPY – Yen Stronger, 97.4200
With Chinese economic concerns boosting the appeal of safe-haven assets the Yen broadly strengthened. The Asian currency was able to advance on its US rival as officials intimated that investors were over reacting to the Federal Reserve's recent announcement regarding fiscal stimulus.
South African Rand
ZAR/USD – Rand Stronger, 9.9750
The Rand was able to strengthen modestly against the US Dollar as the local session began and investors reacted to the declines in the Chinese equity market. Although the Rand has strengthened through the psychological 10 Rand per Dollar level, economists have forecast that its recovery could be short lived as this afternoon sees the release of several pieces of influential US data.
As of Tuesday, 25th June 2013, the Pound Sterling currency rates mentioned within this news item were as follows:
GBP EUR exchange rate was 1.1786, GBP USD exchange rate was 1.5416, GBP AUD exchange rate was 1.6646, GBP NZD exchange rate was 1.9922, GBP CAD exchange rate was 1.6209, GBP CNY exchange rate was 9.4733, GBP JPY exchange rate was 151.3181, and GBP ZAR exchange rate was 15.5896.