Published: 25 Apr at 5 PM Tags: Euro, Dollar, Pound Sterling, America, UK, Eurozone, Australian Dollar, New Zealand Dollar, Canadian Dollar, Australia, New Zealand, USA, Canada, France,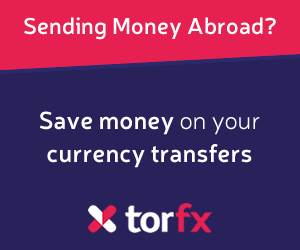 Pound Sterling (GBP)
The Pound has fallen by -0.2% against the Euro but risen by 0.4% against the US Dollar today. This uncertain movement follows the news that the UK's annual borrowing deficit in March is the lowest since the late 2000's.
While this historic figure has raised the Pound's value, other borrowing data has seen the government miss targets in several areas.
The next significant Pound movement is due on Friday, when first quarter GDP figures are announced.
Estimates are for a slowdown in economic growth on the quarter, which could be worse than expected given the recent 'wage squeeze' conditions caused by rising inflation.
If GDP growth slows on the quarter and the year, the Pound could slump due to the negative implications for future economic growth figures.
Euro (EUR)
Some economists predicted a Euro drop today after Monday's hectic trading. The single currency has actually risen in value again, after an OpinionWay poll gave Emmanuel Macron a 61% chance of victory in the French Presidential Election.
Macron is a strong supporter of the Eurozone and European Union compared to opponent Marine Le Pen, so this latest polling data has greatly reassured Euro traders ahead of the final vote in early May.
Ahead of the vote, the Euro could rise further if Wednesday's French consumer confidence increases. No change from 100 points has been forecast, so an unexpected rise may be enough to push Euro demand higher.
US Dollar (USD)
A day ahead of Donald Trump's promised 'big tax reform and tax reduction' announcements, the US Dollar has fallen by -0.4% against the Euro and by -0.6% against the Pound.
US home sales data has shown growth of 5.8%, but concerns about Trump's tax plans have been more pressing.
Evidence suggests that Trump will pledge to cut corporation tax down to 15%; it currently stands at 35%. While this would (on paper) make it more attractive to do business in the US, it would also massively increase the US's deficit and could cost more than it brings in.
These tax plans will be the main news on Wednesday and could cause prolonged US Dollar movement over the rest of the week. If they seem unfeasible then the US Dollar is likely quickly fall in value.
Australian Dollar (AUD)
ANZAC Day commemorations have prevented Australian economic activity today. This has caused the Australian Dollar to drop by -0.3 against the US Dollar and over -0.8% against the Pound and Euro.
Further lowering interest in the AUD has been the forecast that iron ore, a key Australian mining export, will steadily fall in price into the 2020's.
Wednesday's big Australian announcement is first quarter inflation, which is predicted to rise on the year and the quarter.
Rising inflation puts pressure on the Reserve Bank of
Australia
(RBA) to raise interest rates, so the Australian Dollar could rise in value if inflation forecasts are accurate.
New Zealand
Dollar (NZD)
There has been little direct New Zealand news today, making the New Zealand Dollar's losses attributable to holiday inactivity.
The NZD has fallen by over -0.9% against the US Dollar, Euro and Pound, mainly because of ANZAC Day.
This week is a quiet one, with the first major NZ news not out until Thursday.
This will cover the trade balance in March, which is forecast to rise from a negative to positive range. A national trade surplus could greatly boost New Zealand Dollar demand, especially if it exceeds the current estimate of NZ$205m.
Canadian Dollar (CAD)
The Canadian Dollar has been heavily devalued today, falling by over -0.4% against the Pound, Euro and US Dollar.
Damage has come from two sources, the first being the plunging price of crude oil. The cost of
Canada
's nationally important commodity has dropped to $49 per barrel today, down from almost $54 in early April.
Donald Trump has caused the other drag on the CAD, by imposing a 20% tariff on softwood lumber going from Canada to the US.
As part of Trump's 'America First' policy, the move spells trouble for future Canada-US trading, especially when Trump has apparently threatened similar action on Canadian dairy imports.
Wednesday will bring Canadian sales data, but this is predicted to show monthly slowdowns. The Canadian Dollar may instead be supported by US oil stock data; if stocks fall, the price of crude oil could rise, which would benefit Canadian oil exporters.
As of Tuesday, 25th April 2017, the Pound Sterling currency rates mentioned within this news item were as follows:
GBP EUR exchange rate was 1.1742, GBP USD exchange rate was 1.2835, GBP AUD exchange rate was 1.7022, GBP NZD exchange rate was 1.8459, and GBP CAD exchange rate was 1.7422.