Published: 23 Dec at 4 PM Tags: Euro, Dollar, Pound Sterling, America, UK, Eurozone, Australian Dollar, New Zealand Dollar, Canadian Dollar, Australia, New Zealand, USA, Canada, Greece, Japan, Russia,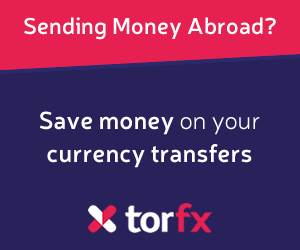 In general, the currency market has seen minimal activity as traders settle down for the Christmas period. However, the few active traders have reacted to certain events and, therefore, it is safe to assume that fractional movement would be greater proportionally.
Pound Sterling (GBP) Exchange Rate Edges Lower on Cyber Anxieties
Despite a complete absence of domestic data to provoke changes, the Pound softened against many of its major peers in response to a report from the Bank of England outlining UK banks' vulnerability to cyber-attacks.
Minutes of the most recent meetings of the Bank's Financial Policy Committee noted 'a tendency among (banking) firms to view cyber threats as a technical problem rather than an issue which merits board-level attention given the evolving nature of cyber threats and the key importance of cyber resilience to continuity of financial services.'
Euro (EUR) Exchange Rate Strengthens on Oil Prices
The single currency appreciated against nearly all of its most traded currency rivals on Monday. This is as a result of rising oil prices reducing the risk of the Russian financial crisis weighing heavily on the Euro area.
However, the appreciation is likely to be short-lived after the holiday period concludes. 'The markets may be quiet for now due to holidays but the Greek vote on Dec. 29 could really shake things up,' said a trader at a Japanese bank.
US Dollar (USD) Exchange Rate Trending within narrow Range during Holiday Period
With the markets extremely quiet, the US Dollar is generally holding steady against its major peers. Investors are seemingly unsure how to react to the recent US Dollar fluctuations as Annette Beacher, head of Asia-Pacific research at TD Securities in Singapore, explains; 'The whole world expects the US Dollar to pick up, but I think most people have decided to take everything off the table and it'll be next year's story now -- which is two weeks away. I certainly wouldn't put anything into day-to-day moves on the 22nd of December.'
'Investors for the third consecutive week reduced their aggregate USD exposure,' Danske Bank A/S analyst Kristoffer Lomholt wrote in an e-mailed note. 'While we still think USD fundamentally looks attractive –- even after the recent appreciation -- we emphasize that the USD is highly vulnerable to temporary corrections lower before year-end.'
Canadian Dollar (CAD) Exchange Rate Slides on Knee-Jerk Oil Prices
Although oil prices rose on Monday, the long term prospects are still bleak and crude remains headed for a fourth-weekly decline. As a nation heavily reliant on crude exportation,
Canada
's asset softened against many of its major rivals.
'Unless we get a cut in output then crude is likely to be lower on average over the next 12 months,' Michael Hewson, London-based chief market analyst at CMC Markets Plc, said today by e-mail.
Australian Dollar (AUD) Exchange Rate Fluctuates on Commodities
After having strengthened as a result of rising crude prices, the Australian Dollar pared gains following Saudi Arabia's reaffirmation of its resolve to maintain current output levels. Adding to the 'Aussie' (AUD) downtrend is continued declination in iron ore prices.
New Zealand
Dollar (NZD) Exchange Rate Track's 'Aussie' Movement
Much like its South Pacific counterpart, the New Zealand Dollar exchange rate has been subject to changes in commodities, particularly crude oil. A slight declination versus the 'Aussie' can be attributed to New Zealand's Consumer Confidence dropping from 116.7 to 114.8.
As of Tuesday, 23rd December 2014, the Pound Sterling currency rates mentioned within this news item were as follows:
GBP EUR exchange rate was 1.2749, GBP USD exchange rate was 1.5521, GBP AUD exchange rate was 1.9141, GBP NZD exchange rate was 2.0124, GBP CAD exchange rate was 1.8034, GBP JPY exchange rate was 187.3402, and GBP RUB exchange rate was 85.2058.