Published: 23 Oct at 4 PM Tags: Euro, Dollar, Pound Sterling, America, UK, Eurozone, Australian Dollar, New Zealand Dollar, Canadian Dollar, Australia, New Zealand, USA, Canada, China, Italy,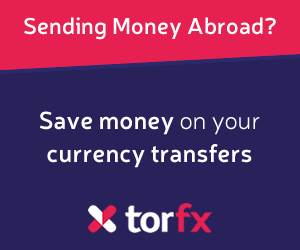 Pound Sterling (GBP)
After a lacklustre start, the Pound has picked up and risen against most of its currency peers today including the Euro and the US Dollar.
This appreciation follows reports that the EU will offer the UK a nationwide customs union agreement; this supposed offering could lead to a long-awaited breakthrough in Brexit negotiations.
Other UK news hasn't been so supportive, with Confederation of British Industry (CBI) data showing falling business confidence and a drop-off in industrial orders.
Looking ahead, the Pound could trade higher after a speech from Bank of England (BoE) Governor Mark Carney later today.
If Mr Carney hints at a 2019 BoE interest rate hike then the Pound could rise sharply against its currency peers.
Euro (EUR)
The Euro has been surprisingly resilient today, continuing to trade tightly against the Pound and US Dollar despite a concerning development in
Italy
.
As predicted, the European Commission (EC) has taken the unprecedented measure of rejecting the Italian government's budget plan, sending it back for revision.
There are now three weeks to return a workable proposal, which is perhaps why the Euro hasn't seen much movement on this news.
If the EC rejects the second budget then the Euro could crash, but more immediately the single currency could be weakened by Wednesday's Eurozone PMIs if they show slowing activity.
US Dollar (USD)
Warnings about the negative effects of a prolonged US-
China
trade war have limited US Dollar demand today, leading to limited movement against the Pound and the Euro.
The current concern is that the ongoing trade spat could lead to a worldwide slowdown in economic growth, unless a truce is called and the situation is de-escalated.
The US Dollar might break out of the current stalemate and rise sharply on today's speeches from Federal Reserve policymakers, if they point to multiple interest rate hikes in 2019.
Australian Dollar (AUD)
Following a pair of cautious statements from a Reserve Bank of
Australia
(RBA) official, the Australian Dollar has fallen against the Euro, Pound and US Dollar today.
This depreciation follows RBA official Guy Debelle indicating that Australian interest rates are likely to remain at 1.50% for the foreseeable future.
The next Australian data isn't out until a week today, when a reading for building permits approvals will come out on 30th October.
This could boost Australian Dollar demand, as it is tipped to show a rise from -9.4% to 4.32%.
New Zealand
Dollar (NZD)
The New Zealand Dollar has made minor losses against the Pound, Euro and US Dollar today, with worries about fallout from the US-China trading clash reducing the appeal of the antipodean currency.
The next NZ economic data is Wednesday evening's trade balance reading for September – this could push the New Zealand Dollar up against peers if it reveals a forecast-matching deficit reduction.
Canadian Dollar (CAD)
CAD trader tensions have left the Canadian Dollar trading in a narrow range today, with no significant movement being seen against the Pound, Euro or US Dollar.
The Bank of
Canada
(BOC) is widely expected to hike interest rates on Wednesday and today's limited movement reflects trader tensions over the event.
If BOC policymakers act as expected and raise interest rates from 1.5% to 1.75% then the Canadian Dollar could see a rapid midweek appreciation.
As of Tuesday, 23rd October 2018, the Pound Sterling currency rates mentioned within this news item were as follows:
GBP EUR exchange rate was 1.1317, GBP USD exchange rate was 1.2984, GBP AUD exchange rate was 1.8326, GBP NZD exchange rate was 1.9825, GBP CAD exchange rate was 1.6992, and GBP CNY exchange rate was 9.0086.