Published: 23 Oct at 2 PM Tags: Euro, Dollar, Pound Sterling, America, UK, Eurozone, Australian Dollar, New Zealand Dollar, Canadian Dollar, Australia, New Zealand, USA, Canada,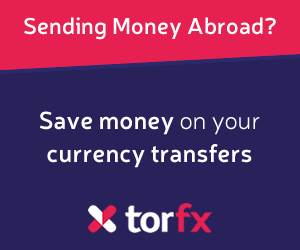 Pound Sterling (GBP)
A morning of concerning UK news has led to the Pound declining in some pairings, although a 0.4% rise against the Euro has still been seen.
Pound traders have been unsettled by a recent letter from the heads of UK business organisations, which have urged the government to secure a transitional Brexit deal.
There are voiced concerns that the UK might end up crashing out of the EU without any kind of deal at all – fears of such an outcome have kept the Pound down most of its regular peers.
The Pound could be greatly influenced by Wednesday morning's GDP data, which is projected to show a year-on-year slowdown in Q3.
Euro (EUR)
There have been no signs of relieved tensions in Catalonia today, which has led to the Euro declining in most currency pairings.
At the present time, the Spanish government is planning to remove power from the Catalonian government, to prevent any further bids for independence.
The Catalonian government has not taken this news lying down, with Catalan Foreign Affairs Spokesman Raul Romeva saying;
'What I can tell you is that the people and the institutions in Catalonia will not let this happen'.
The situation remains heated in Catalonia, so the eruption of protests or violence does not seem out of the question this week.
More immediately, the Euro might be influenced by this afternoon's consumer confidence flash for October.
This is tipped to show a marginal confidence improvement, from -1.2 points to -1.1.
The Euro might be able to appreciate on such news, but any gains could be limited by trouble in
Spain
.
US Dollar (USD)
US Dollar movement today has been positive, with the USD posting moderate gains against the Pound and US Dollar.
The US Dollar has seen a number of advances elsewhere, thanks to optimism about the future of the Federal Reserve.
Previously, it was feared that current Fed Chair Janet Yellen might not run for another term in 2018. These concerns have been reduced recently, following comments from Donald Trump.
The US President has stated that Yellen could run for another term in 2018, which would maintain the Fed status quo and prevent any sudden change in monetary policy.
Trump is expected to deliver a clearer statement on the matter in early November, but before then traders can look forward to Tuesday's PMI data.
This will look at US economic activity in October and forecasts are for higher reported manufacturing and services sector activity.
Australian Dollar (AUD)
Following the release of the 'State of the States' report, the Australian Dollar has made positive movements across the board.
Supplied by Commsec, the data showed that New South Wales has been performing exceptionally well, but that Western
Australia
has been lagging in the rankings.
The next Australian economic data will come tonight, consisting of a weekly confidence measure from ANZ bank.
The Roy Morgan consumer confidence index previously declined, so a recovery might be enough to boost the Australian Dollar.
New Zealand
Dollar (NZD)
The New Zealand Dollar has been in high demand today, making notable gains against most of its currency rivals.
With little economic news to refer to, NZD traders may instead be buying the currency because of a change of political outlook.
Last week's big news was that the next government had finally been formed – a Labour-New Zealand First coalition, with added support from the Green Party.
The New Zealand Dollar plummeted on the news, as it signified a fresh, uncertain government after 9 years of National Party leadership.
Today's NZD gains could mean that traders have come to terms with the new leadership, despite its apparent plans to challenge (or at least change) the principles of capitalism.
The New Zealand Dollar may be able to appreciate further on Wednesday, when the September trade balance is announced.
This is forecast to show a reduction in the previous trade deficit, but not to the level of a surplus.
Canadian Dollar (CAD)
The week has opened with mixed Canadian Dollar movement – the currency has risen against the Euro but declined against the Pound and US Dollar.
The cost of crude oil has risen recently, but CAD traders remain focused on Wednesday's high-impact Bank of
Canada
(BOC) interest rate decision.
BOC policymakers have recently stated that they might take a more aggressive stance on interest rate decisions, but economists still forecast no change on Wednesday.
In the unlikely event that the BOC does raise interest rates, the Canadian Dollar could rally on Wednesday afternoon.
As of Monday, 23rd October 2017, the Pound Sterling currency rates mentioned within this news item were as follows:
GBP EUR exchange rate was 1.1236, GBP USD exchange rate was 1.3202, GBP AUD exchange rate was 1.6905, GBP NZD exchange rate was 1.8919, and GBP CAD exchange rate was 1.6693.