Published: 23 Jul at 12 PM Tags: Euro, Dollar, Pound Sterling, America, UK, Eurozone, Australian Dollar, New Zealand Dollar, Canadian Dollar, Australia, New Zealand, USA, Canada, South Africa,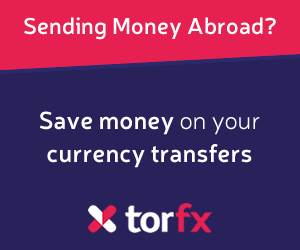 Pound (GBP)
The UK is eagerly anticipating the Bank of England's (BoE) Meeting Minutes released this morning, which may shed some light on the current stance of board members regarding UK interest rate hikes. The Pound (GBP) has gained against the Euro in anticipation of the minutes, allowing the GBP/EUR exchange rate to climb to 1.2681. An expert in the field Lee McDarby commented: 'The market seems to be hanging on every hawkish word from Mark Carney.' The Pound to US Dollar (USD) exchange rate is currently trending at 1.7072.
Euro (EUR)
The Eurozone will publish Consumer Confidence data on Wednesday which is currently forecast to stagnate at -7.5%. However in the EUR/USD currency pairing the Euro (EUR) is reliant on movements from the US Dollar (USD) for any shift in the exchange rate. With interest rate hikes hot topic all over the world, the Euro seems far behind its peers with the speculation that the European Central Bank (ECB) may have to introduce further policy measures. Economist at Sumitomo Mitsui Trust Bank, Ayako Sera, stated: 'The US will raise next year, while in Europe, by contrast, we might see more easing steps.' The Euro is presently trending at 1.3458 against the US Dollar.
US Dollar (USD)
The US Dollar (USD) has seen fluctuations recently in light of data releases. Tuesday saw the US Consumer Price Index figures remain at the 2.1% forecast; however the House Price Index statistics rose above expectations of 0.2% to 0.4%. Economist Nela Richardson commented: 'We may see a late season summer push in housing activity. Inventory is picking up and mortgage rates are hovering around lows for the year which make things a bit easier for first time buyers.' The US Dollar is currently trading against the Pound (GBP) at 0.5857 and against the Euro (EUR) at 0.7432.
Canadian Dollar (CAD)
In an otherwise quiet week for the
Canada
by way of data releases this week, the Canadian Dollar (CAD) should see some influence from Retail Sales data released on Wednesday. Forecasts expect to see a drop to 0.6% in May, far less than April's 1.1% figure. The Bank of Canada recently announced it would maintain its current 1.0% interest rates; however, economists are hypothesising rate hikes for Canada by mid 2015. Scotiabank representative Camilla Sutton suggested: 'There has been a bit of back and forth with expectations for the first interest rate hike with it being pulled forward and pushed back.' The Canadian Dollar is currently trading at 0.9329 against the US Dollar (USD).
Australian Dollar (AUD)
Wednesday has seen Australian Consumer Price Index figures released which have complied with forecasts of reaching 3.0%. The 'Aussie' has bounced back climbing to highs of 0.9447 US cents so far on Wednesday. The Australian Dollar has been trading high recently, and it was feared the Reserve Bank of
Australia
Governor, Glenn Stevens, would attempt to jawbone the 'Aussie' down at his recent speaking events. However, it appears for now Stevens has avoided such tactics with the Australian Dollar currently trading bullishly in the currency market at 0.9440 against the US Dollar (USD).
New Zealand
Dollar (NZD)
The New Zealand Dollar (NZD) has been, like the Australian Dollar (AUD), trading highly in recent weeks. However, New Zealand's Finance Minister, Bill English, has stated that the 'Kiwi' is 'unsustainably high'. English stated: 'Almost anyone who has looked at it comes to the conclusion it's somewhere 10 to 15% overvalued.' New Zealand will see the Reserve Bank of New Zealand (RBNZ) announce their interest rate decision today, which is expected to rise by 0.25% to 3.50%. The 'Kiwi' is currently trading against the US Dollar at 0.8685.
South African Rand (ZAR)
The Rand firmed slightly on Tuesday following rumours of the work stoppage ending as some employers accepted—albeit reluctantly—the latest offer supplied by the government on behalf of the workers. A NUMSA representative, Irvin Jim, stated on Tuesday: 'We will look at the offer this afternoon.' However, the Rand now awaits the NUMSA member's decision to determine if it will be able to gain any stability in the currency market against other majors. The US Dollar to South African Rand exchange rate is currently trading at 10.5661.
As of Wednesday, 23rd July 2014, the Pound Sterling currency rates mentioned within this news item were as follows:
GBP EUR exchange rate was 1.2656, GBP USD exchange rate was 1.7035, GBP AUD exchange rate was 1.8051, GBP NZD exchange rate was 1.9797, GBP CAD exchange rate was 1.8278, and GBP ZAR exchange rate was 17.9162.