Published: 23 Jan at 4 PM Tags: Euro, Dollar, Pound Sterling, America, UK, Eurozone, Australian Dollar, New Zealand Dollar, Canadian Dollar, Australia, New Zealand, USA, Canada, China, Germany, Mexico,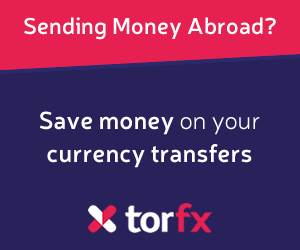 Sterling
The Pound (GBP) appreciated against the majority of its peers at the start of the week as analysts predicted that the UK government would lose its Supreme Court battle to trigger Article 50 when it releases its ruling tomorrow.
Sterling sentiment rose as investors reacted positively to the possibility that the government will now have to face a vote in parliament before it can invoke Article 50, potentially delaying Theresa May's plans to trigger 'Brexit' by the end of March unless the government placates opposition MP's by offering a softer 'Brexit'.
Euro
The Pound Euro (EUR) Exchange rate rose on Monday as traders were upbeat about the UK Supreme Court battle.
The single currency was also weakened by a lacklustre Consumer Confidence report as it rose from -5.1 to -4.9 in January, falling short of forecasts that it would rise to -4.8 amid growing concerns of political uncertainty in the Eurozone as a number of elections are threatened by the surge of global populism.
EUR could potentially fall even further on Tuesday as economists forecast that
Germany
's Manufacturing PMI will dip in January.
US Dollar
'Cable' climbed by around a cent today as investors continued to shy away from the US Dollar (USD) following Donald Trump's inauguration.
Markets fear that the tone of his speech indicated that the US is likely to become increasing isolated by protectionism as he told those attending that they should 'buy American and hire American'.
Traders will be hoping that Trump will use his first week in office to outline his economic policies, with the 'Greenback' likely to decline further if he does not act to dispel the uncertainty surrounding his plans.
Canadian Dollar
Sterling rose against the Canadian Dollar (CAD) at the start of this week's session as the 'Loonie' was weakened by reports that Trump will seek to renegotiate the terms of the NAFTA trade deal between the US,
Canada
and
Mexico
on his first day in office.
Australian Dollar
The Pound put in strong performance against the Australian Dollar (AUD) on Monday as depreciating iron ore prices pressured the 'Aussie' while uncertainty around Trump's trade plans with
China
was also a cause for worry for traders.
AUD may bounce back on Wednesday however as economists expect domestic inflation to have risen from 1.3% to 1.6% in the fourth quarter.
New Zealand
Dollar
The Pound New Zealand Dollar (NZD) exchange rate saw some volatility on Monday as Sterling's early rally was undermined by Standard and Poor's decision to affirm New Zealand's AA foreign currency credit ratings as it predicts a stable outlook for the domestic economy.
The 'Kiwi' may strengthen later in the week if the Q$ inflation figure rise from 0.2% to 1.2% as predicted.
As of Monday, 23rd January 2017, the Pound Sterling currency rates mentioned within this news item were as follows:
GBP EUR exchange rate was 1.1633, GBP USD exchange rate was 1.2517, GBP AUD exchange rate was 1.6508, GBP NZD exchange rate was 1.7299, GBP CAD exchange rate was 1.6571, GBP CNY exchange rate was 8.5789, and GBP MXN exchange rate was 26.7115.