Published: 22 Sep at 5 PM Tags: Euro, Dollar, Pound Sterling, America, UK, Eurozone, Australian Dollar, New Zealand Dollar, Canadian Dollar, Australia, New Zealand, USA, Canada,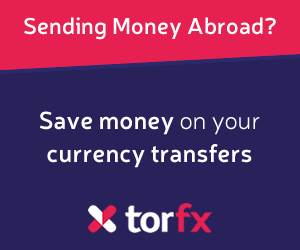 Pound Sterling (GBP)
The Pound's movement was volatile today, as markets digested the latest UK government plans on how to tackle the coronavirus pandemic. The plans were not as strict as feared. Bank of England (BoE) Governor Andrew Bailey's signals that the bank was not considering negative interest rates in the near future also helped the Pound to steady after Monday losses.
Britain's September PMI projections from Markit will be published tomorrow. These will give markets a clearer image of Britain's economic health, but coronavirus developments are likely to remain even more appealing.
Euro (EUR)
The Euro has been lacking in direction in recent sessions, being driven largely by strength in rival currencies. As its rival the US Dollar continues to rebound, the Euro continues to face pressure.
The Eurozone's September PMI projections tomorrow could be one of this week's most influential developments for the Eurozone, as they will show how the Eurozone is weathering the coronavirus pandemic this month.
US Dollar (USD)
Global fears of a worsening coronavirus pandemic continued to support gains in the safe haven US Dollar today. Even US economic and political uncertainty is benefitting the US Dollar as a safe haven. Comments from Federal Reserve Chairman Jerome Powell that the path for the US economy was highly uncertain did little to stop the US Dollar from gaining.
Powell will continue to testify in the coming sessions, so US Dollar investors will continue to watch his comments closely. US PMI projections from Markit may also prove influential.
Australian Dollar (AUD)
Reserve Bank of
Australia
(RBA) officials indicated overnight that the bank was considering more monetary policy options. This weighed on the Australian Dollar and prevented it from capitalising on a rebound in risk-sentiment.
Australian PMI data will be published during tomorrow's Asian session. This, as well as any Australian coronavirus developments, will be the focus for AUD tomorrow.
New Zealand
Dollar (NZD)
The New Zealand Dollar rebounded today, as markets calmed from Monday's coronavirus panic and bought risk-correlated currencies again. New Zealand's coronavirus outlook is fairly optimistic, which is also supporting NZD.
The Reserve Bank of New Zealand (RBNZ) will hold its September policy decision tomorrow. The bank's tone on the coronavirus pandemic could have a notable impact on the New Zealand Dollar.
Canadian Dollar (CAD)
The Canadian Dollar regained some ground against the Pound today, as risk-correlated currencies clawed back some gains. A slight rebound in oil prices also helped the Canadian Dollar.
No notable Canadian data is due for publication tomorrow. This is likely to leave the Canadian Dollar sensitive to domestic coronavirus developments and global risk-sentiment.
As of Tuesday, 22nd September 2020, the Pound Sterling currency rates mentioned within this news item were as follows:
GBP EUR exchange rate was 1.0878, GBP USD exchange rate was 1.2735, GBP AUD exchange rate was 1.7765, GBP NZD exchange rate was 1.9212, and GBP CAD exchange rate was 1.6944.