Published: 22 Sep at 11 AM Tags: Euro, Dollar, Pound Sterling, America, UK, Eurozone, Australian Dollar, New Zealand Dollar, Canadian Dollar, Australia, New Zealand, USA, Canada, Germany, Greece,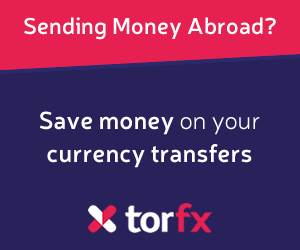 Pound Sterling
Those hopeful for the Bank of England (BoE) to begin the cycle of monetary tightening sooner rather than later in the coming months will have been disappointed this morning by the release of the UK Public Sector Net Borrowing figure for August. Revealed a larger increase in borrowing than had been forecast, at 11.3 billion Pounds rather than a more modest 8.8 billion, this data suggests that the domestic economy remains weighed on by a budgetary deficit. Although various members of the Monetary Policy Committee (MPC) had recently expressed more hawkish sentiments this has not been enough to outweigh the blow of this negative data, with Sterling falling across the board this morning.
Euro
As newly-reinstated Greek Prime Minister Alexis Tsipras goes about forming his new cabinet this morning the common currency remains relatively soft, as many hurdles clearly remain before the Hellenic nation satisfies creditors at the first post-bailout review. Monday's contracting German Producer Prices figures lent weight to speculation that the European Central Bank (ECB) will be forced to engage in renewed monetary loosening measures in the imminent future, in order to stimulate the weakened Eurozone economy. With a decrease anticipated on the Eurozone Consumer Confidence index for September the Euro seems unlikely to shift itself onto a more bullish footing in the near term.
US Dollar
After the relative disappointment with which the dovishness of the Federal Open Market Committee (FOMC) and its hold on interest rates was greeted last week, traders experienced some renewed confidence yesterday thanks to words from Atlanta Fed President Dennis Lockhart. With assurance that the first Fed hike will still come before the end of the year, Lockhart's hawkishness saw the 'Greenback' regain much of its lost strength and overshadowed the impact of some unimpressive US Existing Home Sales data. General sentiment on the 'Buck' appears to remain positive this morning as investors await the release of the July House Price Index this afternoon.
Australian Dollar
Investor regard for the 'Aussie' remains generally on the decline today, in spite of a brief resurgence on the back of a markedly improved second quarter domestic House Price Index. Hawkish comments from US policymakers and the prospect of an FOMC hike before the end of 2015 are continuing to weigh heavily on the antipodean currency in spite of this relatively positive data. As commodity markets are showing no particular signs of picking up today there does not seem to be any great prospect of an 'Aussie' rally in the coming days.
New Zealand
Dollar
Renewed Fed hike speculation, spurred by hawkish comments from FOMC member Dennis Lockhart suggesting that a rise is still on the table for this year, has also impacted the outlook of the 'Kiwi'. With a fresh wave of risk aversion already hampering the South Pacific currency it seems likely that the forecast widening of the domestic deficit on this evening's New Zealand Trade Balance could encourage further softening.
Canadian Dollar
In spite of a fresh slump in oil prices the 'Loonie' has remained on a positive trend against the majors today. With concerns rising once more over the current imbalance of increasing supply versus slumping demand Brent crude has slipped back to $48.20 a barrel. Nevertheless, this was overshadowed by the confident tone of Bank of
Canada
(BOC) Governor Stephen Poloz in recent comments as he asserted that the domestic economy will not remain held down by weakened global commodity markets.
As of Tuesday, 22nd September 2015, the Pound Sterling currency rates mentioned within this news item were as follows:
GBP EUR exchange rate was 1.3792, GBP USD exchange rate was 1.5352, GBP AUD exchange rate was 2.1701, GBP NZD exchange rate was 2.4422, and GBP CAD exchange rate was 2.0374.