Published: 22 Aug at 1 PM Tags: Euro, Dollar, Pound Sterling, America, UK, Eurozone, Australian Dollar, New Zealand Dollar, Canadian Dollar, Australia, New Zealand, USA, Canada,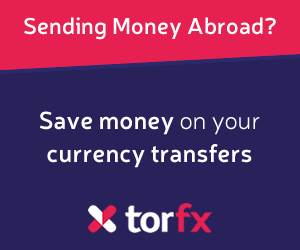 Pound Sterling (GBP)
The Pound attempted to recover on Monday, and was able to advance across the board by the middle of the day as investors bought it higher after Friday's plummet.
On Friday, reports were published claiming that anonymous UK government sources had stated that Prime Minister Theresa May was sympathetic towards the case of activating Article 50 by April 2017. While later comments from Downing Street officials disregarded this report as inaccurate, it was enough to cause Sterling to plummet. The Pound only began to recover from this on Monday.
Article 50 is the trigger for the formal process of Britain's EU exit to begin. Speculation of its activation has driven Sterling lower since the UK voted Brexit in June.
US Dollar (USD)
The Pound to US Dollar exchange rate attempted to advance on Monday as Sterling recovered from its Friday fall, but an increasingly sturdy US Dollar was able to limit its gains.
The US Dollar was favoured over most of its rivals on Monday thanks to hawkish comments made by Fed Vice Chair Stanley Fischer over the weekend. Fischer is typically a slightly dovish member of the Fed, his comments that the US' economy was closer to hitting its employment and inflation targets was seen as surprisingly optimistic.
With under a week until the central bank symposium at Jackson Hole, the US Dollar will demand a lot of market attention this week. It may continue to advance as attention is drawn to the US, but its gains could be limited unless Fed Chairwoman Janet Yellen takes a hawkish tone in her highly anticipated Friday speech.
Euro (EUR)
The Pound was able to rebound considerably against the Euro on Monday, briefly touching above the key level of 1.16 as investors bought the Pound back after its Friday selloff.
It is likely that the Euro will drive GBP/EUR movement this week, due to a number of key datasets releasing from the Eurozone. Tuesday's session will perhaps be the most vital, with the first August PMI figures from Markit due for publication.
July's Eurozone PMIs were a turning point for the currency, indicating that the Eurozone's economic activity had not been significantly affected by Britain's Brexit vote. If this trend continues, the Euro will be in a good position to remain sturdy throughout the week and could hold Sterling's recovery attempts at bay.
Australian Dollar (AUD)
The Pound to Australian Dollar exchange rate edged higher on Monday after last week's solid gains, and has already approached last Friday's high of 1.7250. A weakened Australian Dollar meant that Friday's Sterling selloff didn't cause as sharp a GBP/AUD drop as it did with other currencies.
While the Australian economy remains in solid shape, with low Reserve Bank of
Australia
(RBA) rate bets, high iron ore prices and the high yield of the Australian Dollar itself, investors have been hesitant to let the 'Aussie' advance much higher.
As market attention turns away from riskier investments towards 'safe-haven' assets ahead of this week's central bank symposium at Jackson Hole, the 'Aussie' is likely to remain pressured unless US Fed rate hike bets plummet further on this week's US data or Fed statements.
New Zealand
Dollar (NZD)
The Pound was able to soar against the New Zealand Dollar on Monday, as a plummet in demand for risk-associated investments caused the 'Kiwi' to plummet.
Factors for the drop in risk-sentiment include a selloff of commodity-bloc currencies (such as NZD, AUD and CAD) from their recent high levels, as well as increased demand for the US Dollar following recent hawkish statements made by Federal Reserve policymakers.
New Zealand's economic calendar is relatively quiet for the coming week, besides an update to the trade balance due during Wednesday's Asian session. Some analysts predict that New Zealand's balance will fall from 127m to -325m, which would cause the 'Kiwi' to drop further.
Canadian Dollar (CAD)
The Canadian Dollar has lost much of its recent gains against the Pound thanks to poor Canadian economic news, as well as more bearish forecasts from oil analysts who believe it is unlikely that oil producing nations will agree to a production freeze.
While the 'Loonie' was first undermined on Friday by a strengthening US Dollar and poor Canadian stats including contrations in retail sales and monthly inflation, its selloff continued on Monday on the latest oil news.
Markets buy into oil and the oil-correlated 'Loonie' on oil production freeze speculation, as oversupply of the commodity is the primary reason for its low demand and low prices. However, such an agreement between oil producing nations is typically seen as unlikely due to the competitive nature of oil production. This concern caused oil prices to drop, which weighed heavily on the Canadian Dollar on Monday.
As of Monday, 22nd August 2016, the Pound Sterling currency rates mentioned within this news item were as follows:
GBP EUR exchange rate was 1.1603, GBP USD exchange rate was 1.3135, GBP AUD exchange rate was 1.7209, GBP NZD exchange rate was 1.803, and GBP CAD exchange rate was 1.6999.