Published: 22 Jul at 11 AM Tags: Euro, Dollar, Pound Sterling, America, UK, Eurozone, Australian Dollar, New Zealand Dollar, Canadian Dollar, Australia, New Zealand, USA, Canada, Russia, South Africa,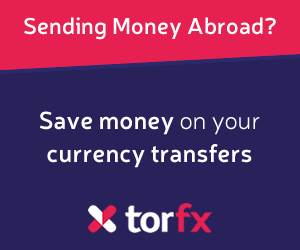 Pound (GBP)
UK businesses are fearing for their profits with the Pound (GBP) trading so strongly in the currency market at present. The Pound may be influenced on Tuesday however, as Public Finances and Public Sector Net Borrowing data is released. However Monday saw less favourable results from House Prices figures, which have added to the mixed bag of results for the UK in recent weeks. A Western Union representative, Joe Manimbo, stated: 'The UK has seen more mixed data, of late. It hasn't added materially for the case for an earlier rate hike by [Bank of England].' The Pound is trending at 1.7068 against the US Dollar on Tuesday.
Euro (EUR)
The Euro (EUR) is currently trading against the US Dollar (USD) at 1.3512. The Eurozone will need the US data published this week to prove positive, in order to enhance the chances of an interest rate hike in the US. Any rate hikes in the US will subsequently soften the high Euro and make the EUR/USD currency pairing more competitive. Tuesday will see the release of the US Consumer Price Index data, which is currently forecast to remain at 2.1%. However, if this result proves favourable, the US Dollar may gain some support and rally, leaving the Euro weakened.
US Dollar (USD)
The US Dollar has seen fluctuations recently as investors and economists hedge their bets for when the Federal Reserve will raise interest rates. Forex expert, Kathy Lien, commented: 'While we agree that inflation in the US most likely bottomed, it is still not at a level that would accelerate Fed tightening.' With speculation surrounding interest rate hikes, and Chairwoman for the Federal Reserve, Janet Yellen, stating that an increase in borrowing costs would be driven by employment data, all eyes will be on Thursday's Initial Jobless Claims and Continuing Claims data. The US Dollar is currently trading against the Pound (GBP) at 0.5857, and against the Euro (EUR) at 0.7406.
Canadian Dollar (CAD)
The Canadian Dollar (CAD) is trading up against the US Dollar (USD) on Tuesday, residing in the region of 0.9315. As geopolitical tensions rise, the Canadian Dollar is appearing more favourable to investors, as the likelihood of Russia being subject to additional sanctions increases. Wednesday will see the release of Canadian Retail Sales for May, which are currently forecast to prove less favourable at 0.6%, down from April's 1.1% gain.
Australian Dollar (AUD)
Tuesday has seen the Reserve Bank of
Australia
(RBA) stand firm on its decision to maintain the benchmark interest rates at the current level of 2.5%. Governor for the RBA Glenn Stevens, stated: ''I'd still maintain up to this point that we're doing what can reasonably be done. But if there's more that can reasonably be done at some point, then obviously we'd do that.' The Australian Dollar (AUD) has climbed 5.2% in 2014, and is currently trading at 0.9389 against the US Dollar (USD).
New Zealand
Dollar (NZD)
The New Zealand Dollar (NZD) is currently trading down against the US Dollar (USD) at 0.8676. The 'Kiwi' is slightly lower against the 'Buck' ahead of the US Consumer Price Index released later this afternoon. An expert in the field, Tim Kelleher, commented: 'IF US CPI ticks up there could be a significant move up in the US Dollar. The "Kiwi" is looking a little bit defensive ahead of Thursday.' Wednesday will see the influential interest rate decision by the Reserve Bank of New Zealand (RBNZ), which could prove a boost for the 'Kiwi'.
South African Rand (ZAR)
After weeks of disputes between NUMSA members and employers, the latest South African metal workers strike could be approaching an end. NUMSA have proposed a new deal which could, if accepted, mean the immediate resumption of work, therefore allowing the South African economy an attempt to stabilise. The Rand (ZAR) however, has been able to remain firm so far this week after the South African Reserve Bank made the decision to increase interest rates, despite such severe instability. Governor Gill Marcus stated: 'The numbers are not good. This weak growth outlook is not something monetary policy can ameliorate.' Instead Ms Marcus claims that raising interest rates is an attempt to keep inflation down. The US Dollar (USD) is currently trading up against the Rand at 10.6130.
As of Tuesday, 22nd July 2014, the Pound Sterling currency rates mentioned within this news item were as follows:
GBP EUR exchange rate was 1.2673, GBP USD exchange rate was 1.7067, GBP AUD exchange rate was 1.8172, GBP NZD exchange rate was 1.9682, GBP CAD exchange rate was 1.833, GBP RUB exchange rate was 59.7552, and GBP ZAR exchange rate was 18.0502.