Published: 22 Jun at 5 PM Tags: Euro, Dollar, Pound Sterling, America, UK, Eurozone, Australian Dollar, New Zealand Dollar, Canadian Dollar, Australia, New Zealand, USA, Canada,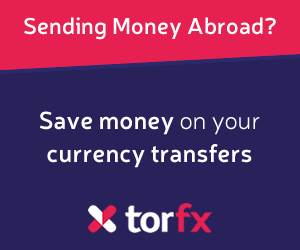 Pound Sterling (GBP)
Despite seeing a brief boost following hawkish Bank of England (BoE) comments on Wednesday, the Pound trended limply for most of Thursday's European session – in many cases near its weekly lows.
BoE chief economist Andy Haldane argued earlier in the week that the bank could be pressured into hiking UK interest rates before the end of the year if Britain's economy remains sturdy.
However, his comments contrasted the much more dovish BoE Governor, Mark Carney. Recent UK data has also indicated that a household pay squeeze could cause slower economic growth later in the year. As a result, investors are hesitant to bet on a 2017 BoE rate hike or buy up the Pound.
US Dollar (USD)
The Pound to US Dollar exchange rate trended flatly throughout Thursday. While the pair had recovered from its worst levels in two months, it remained well below the week's opening levels and is unlikely to recover on Friday amid a lack of fresh UK data.
The US Dollar has been unable to capitalise on Pound weakness however, due to mixed data and market uncertainty about the possibility of a third 2017 Fed interest rate hike. US jobless claims came in slightly worse than expected, while the April house price index beat 0.4% forecasts by coming in at 0.7%.
Euro (EUR)
The Pound to Euro exchange rate trended near the week's lowest levels on Thursday as the pair ultimately failed to hold most of Wednesday's BoE-inspired recovery.
Thursday's Eurozone data contained little in the way of surprises but continued to indicate that the Eurozone's economic outlook was gradually recovering.
The European Central Bank's (ECB) latest economic bulletin reflected the bank's usual tone. The Eurozone's economic recovery is becoming increasingly resilient but weak energy prices are keeping pressure on inflation.
Preliminary consumer confidence data for the bloc was also published, beating expectations of -3 by improving from -3.3 to -1.3. This was the highest level of Eurozone confidence since 2001 in the latest sign that the bloc was recovering.
Australian Dollar (AUD)
The Pound to Australian Dollar exchange rate trended flatly for most of Thursday's European session but continued to trend near the week's opening levels after recovering from two-month-lows earlier in the week.
The Australian Dollar has weakened towards the end of the week due to a risk-off mood in markets. Prices of key commodities like oil have plunged, and analysts predict
Australia
's main export, iron ore, will weaken by the end of the year. As a result, the commodity-correlated Australian Dollar has been sold from its recent highs, allowing GBP/AUD to hold its ground.
New Zealand
Dollar (NZD)
The Pound to New Zealand Dollar exchange rate slumped on Thursday after a brief recovery earlier in the week.
Market demand for the New Zealand Dollar improved after the Reserve Bank of New Zealand (RBNZ) held its June policy decision. Analysts had been concerned that the bank would warn about the strength of the New Zealand Dollar, but the bank appeared unfazed by the 'Kiwi'.
As a result, investors indulged in 'Kiwi' trade and this pushed GBP/NZD towards its lowest levels since March.
Canadian Dollar (CAD)
The Pound to Canadian Dollar exchange rate briefly recovered to around the week's opening levels following hawkish comments from Bank of England (BoE) chief economist Andy Haldane earlier in the week.
However, on Thursday afternoon GBP/CAD plunged again and trended near two-month-lows.
Canadian Dollar demand surged during Thursday's American session, following the publication of
Canada
's April retail sales stats – which came in well above expectations.
Analysts had forecast month-on-month retail sales would slow to 0.2% but they came in at 0.8%. The year-on-year retail sales figure also improved, from 6.8% to 7% in April.
As of Thursday, 22nd June 2017, the Pound Sterling currency rates mentioned within this news item were as follows:
GBP EUR exchange rate was 1.1372, GBP USD exchange rate was 1.268, GBP AUD exchange rate was 1.6818, GBP NZD exchange rate was 1.7449, and GBP CAD exchange rate was 1.6782.