Published: 22 Apr at 10 AM Tags: Euro, Dollar, Pound Sterling, America, UK, Eurozone, Australian Dollar, New Zealand Dollar, Canadian Dollar, Australia, New Zealand, USA, Canada, China, Italy, Japan, South Africa,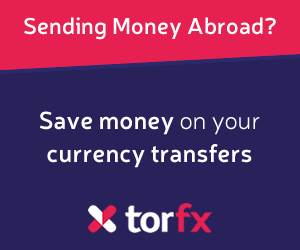 Pound Sterling
GBP/EUR – Trading Lower
After top ratings agency Fitch slashed the UK's credit rating from AAA to AA+ the Pound weakened against several of its most traded peers. Fitch is now the second ratings agency to downgrade the UK, although it did restore the nation's outlook to stable. Sterling is trading in the region of a four-week low against the Euro this morning, but additional movement in the British currency is likely to be limited due to a lack of influential economic news.
US Dollar
USD/EUR – Trading Lower
On Friday the US Dollar enjoyed a bullish relationship with its peers as investors turned away from the Yen and towards the American safe-haven asset. However, with risk-appetite heightened by rebounding gold prices the US Dollar has since slipped slightly against several of its higher-yielding counterparts. 'Greenback' fluctuations could follow the publication of US Existing Home Sales figures this afternoon.
Euro
EUR/USD – Holding Steady
Over the weekend the Euro was supported by the news that
Italy
has re-elected President Giorgio Napolitano, taking the nation a step closer to regaining political stability. The common currency edged up to 1.3084 US Dollars during the Asian session and struck 130.24 (almost a 39-month high) against a broadly softening Japanese Yen. This afternoon's Eurozone consumer confidence figure could inspire additional Euro movement.
Australian Dollar
AUD/USD – Trading Higher
As gold prices rallied, risk-appetite strengthened and the commodity-driven 'Aussie' advanced on its US counterpart, achieving $1.0304. Several pieces of influential domestic and foreign data could trigger fluctuations in the Australian Dollar in the days ahead, including tomorrow's Australian Conference Board Leading Index and Chinese Flash Manufacturing PMI.
New Zealand
Dollar
NZD/USD – Trading Higher
After data showed that New Zealand's net immigration rose by 1,220 last month, with net departures to
Australia
falling to their lowest levels since September 2010, the 'Kiwi' climbed to 84.51 US cents. The South Pacific currency, which declined by 2 per cent against the US Dollar last week, was also supported by a rebound in gold prices.
Canadian Dollar
CAD/USD – Trading Higher
On Friday the Canadian Dollar was able to rally against its American rival as commodity prices rose and investors rediscovered their appetite for riskier assets. Although the 'Loonie' dipped slightly over the weekend it continues to trade in the region of 0.9748 US Dollars. The next piece of significant Canadian economic news, retail sales data, is due for release tomorrow at 13:30 GMT.
Japanese Yen
JPY/USD – Trading Lower
The Yen is fluctuating around 100 Yen per Dollar this morning after posting notable declines in the aftermath of last week's G-20 meeting. Bank of Japan Governor Haruhiko Kuroda stated that as the G-20 had silently sanctioned his recent policy decisions his confidence in his deflation-defeating plan was renewed. The Yen consequently dipped to 99.90 Yen per Dollar before a slight correction saw it trading in the region of 99.78.
South African Rand
ZAR/USD – Trading Lower
The Rand softened before the close of local trade on Friday and the commodity-driven currency continues to trade in the region of 9.2390 this morning, despite gold prices rebounding. Given recent less-than-impressive South African economic data some industry experts are forecasting that the Rand will hover around 9.25 US Dollars for the foreseeable future.
As of Monday, 22nd April 2013, the Pound Sterling currency rates mentioned within this news item were as follows:
GBP EUR exchange rate was 1.1706, GBP USD exchange rate was 1.5295, GBP AUD exchange rate was 1.4895, GBP NZD exchange rate was 1.8146, GBP CAD exchange rate was 1.5685, GBP CNY exchange rate was 9.456, GBP JPY exchange rate was 151.9205, and GBP ZAR exchange rate was 14.1179.