Published: 22 Feb at 4 PM Tags: Euro, Dollar, Pound Sterling, America, UK, Eurozone, Australian Dollar, New Zealand Dollar, Canadian Dollar, Australia, New Zealand, USA, Canada, Germany, Japan,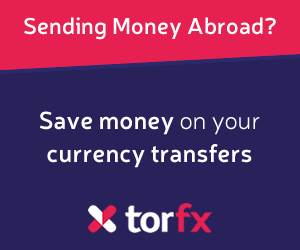 Pound Sterling (GBP)
Although the Pound has appreciated slightly against the US Dollar on 22nd February, elsewhere it has dropped by -0.3% against the Euro and by over 0.4% against the Australian Dollar and
New Zealand
Dollar.
This generally poor performance comes after news that UK GDP growth readings have been revised down in Q4 2018, in addition to business investment being reported lower.
The Office for National Statistics downgraded its GDP growth rate figures on the quarter and the year, while quarter-on-quarter Q4 business investment slowed to a halt at 0%.
The Pound's losses may worsen on the morning of 23rd February, when Bank of England (BoE) official Dave Ramsden gives a speech.
Mr Ramsden is an influential policymaker on the Monetary Policy Committee (MPC), so if he is especially optimistic or pessimistic about the UK economy then the Pound could fluctuate in value.
Euro (EUR)
The Euro has had a similarly varied day of trading on 22nd February, advancing against the Pound and US Dollar but falling back against the Australian Dollar and Japanese Yen.
Daily Eurozone data has shown falling levels of economic confidence in
Germany
, as well as an uninspiring outlook from the European Central Bank (ECB).
In the latter case, the ECB monetary policy meeting accounts have revealed that policymakers are extremely reluctant to adjust monetary policy in the near-term.
This was blamed on high levels of caution among traders, who do not wish to act prematurely and cause unnecessary instability within the Eurozone.
There is a risk of widespread Euro losses on the morning of 23rd February, when Eurozone inflation rate figures for January will be released.
Base inflation is tipped to slow on the month and the year, which may translate to Euro exchange rate losses.
US Dollar (USD)
The US Dollar has fallen against the Pound and Euro on the afternoon of 22nd February, following mixed signals from the Federal Reserve.
The US central bank's minutes for its late-January meeting suggest that most policymakers are on board with sustained interest rate hikes over 2018 and 2019.
In a concerning counterargument, however, Fed Bank of St Louis President James Bullard has stated that too many rate hikes in 2018 might cause excessive economic slowdown.
The Fed will stay in the spotlight over Friday, when policymakers William Dudley, Loretta Mester and John Williams give speeches.
If these officials back higher interest rates in 2018 then the US Dollar could appreciate against its peers, despite Bullard's warning.
Australian Dollar (AUD)
There hasn't been much Australian economic data out on 22nd February, although that hasn't stopped the Australian Dollar from rallying against most of its regular peers.
In closing exchange rates on Thursday, the AUD has gained by over 0.4% against the Euro, Pound and US Dollar.
This strong showing is down to the recent decline of the US Dollar, which has raised demand for risk-based currencies like the AUD.
The Australian Dollar might lose its latest gains on 23rd February, because with no Australian economic data out a recovering US Dollar could devalue the AUD.
New Zealand Dollar (NZD)
Like the Australian Dollar, the New Zealand Dollar has appreciated against most of its currency rivals on 22nd February thanks to the deterioration of the US Dollar.
This comes as a positive development, given that the last NZ news saw global dairy prices drop by -0.5%.
The New Zealand Dollar may rally further in the near-term, when retail sales figures for Q4 will come out.
Sales growth is predicted on the year and the quarter, which could ensure favourable NZD exchange rates leading into the weekend.
Canadian Dollar (CAD)
The Canadian Dollar has fallen back against the Pound, Euro and US Dollar on 22nd February, following the news that retail sales in December have dropped across the board.
The declines have been worse than forecast and served to greatly lower confidence in the CAD.
Canadian Dollar trader disappointment could continue on Friday when CA inflation rate figures are released.
These are tipped to show slowing year-on-year inflation, a result that could lead to traders abandoning the CAD before the weekend.
As of Thursday, 22nd February 2018, the Pound Sterling currency rates mentioned within this news item were as follows:
GBP EUR exchange rate was 1.1318, GBP USD exchange rate was 1.3954, GBP AUD exchange rate was 1.7796, GBP NZD exchange rate was 1.903, GBP CAD exchange rate was 1.7737, and GBP JPY exchange rate was 149.0381.