Published: 21 Oct at 5 PM Tags: Euro, Dollar, Pound Sterling, America, UK, Eurozone, Australian Dollar, New Zealand Dollar, Canadian Dollar, Australia, New Zealand, USA, Canada, China,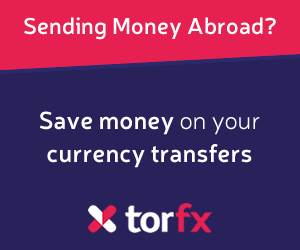 Pound (GBP)
Sterling soared against many of its peers after the European Union (EU) appeared to make a U-Turn on Brexit talks, with Michel Barnier, the EU's Chief Negotiator, suggesting a way of unlocking the deadlock in Brexit talks.
A spokesman for Downing Street said:
'We note with interest that the EU's chief negotiator, speaking to the European Parliament this morning, has commented in a significant way on the issues behind the current difficulties in our talks.'
As a result, GBP investors are now more hopeful that talks could progress between the UK and the EU, raising the chances of a post-Brexit trade deal before the year-end.
Euro (EUR)
The Euro (EUR) suffered today following downbeat comments from the European Central Bank's (ECB) President, Christine Lagarde, who warned that the Eurozone's economy could be set for an unprecedented downturn.
Speaking of the Covid-19 pandemic, Lagarde said:
'If the situation deteriorates, this will obviously darken our forecasts, which we will revise in December.'
Meanwhile, EUR investors are remaining cautious as Europe continues to suffer from rising numbers of Covid-19 infections.
US Dollar (USD)
The US Dollar (USD) fell against many of its competitors today with investors seeking out riskier assets as the likelihood of a US stimulus deal appears increasingly likely.
Economist at MUFG Bank explain:
'According to reports, House Speaker Nancy Pelosi and Treasury Secretary Steven Mnuchin have 'continued to narrow their differences' on a pre-election COVID-19 relief package. President Trump has reportedly stated as well that he is ready to match the $2.2 trillion spending level demanded by Democrats.'
Consequently, demand for the safe-haven 'Greenback' has slipped as investors become more optimistic that America could secure a stimulus package ahead of November's presidential election.
Canadian Dollar (CAD)
The Canadian Dollar (CAD) has been uplifted by renewed demand for risky assets following news that America could go forward with stimulus earlier-than-expected.
Also, Canadian economic news buoyed the 'Loonie', with Canadian Retail Sales in September rising by 0.4% in preliminary data.
Avery Shenfeld, the chief economist at Canadian Imperial Bank of Commerce, was less enthusiastic about the data, however, saying:
'[These] came despite healthy income gains from the recovery in employment, and before the impact of the virus's second wave, which is expected to add a chill to fall economic activity.'
Australian Dollar (AUD)
The Australian Dollar (AUD) has continued to benefit from an improvement in risk sentiment, with growing hopes over a US stimulus package and an improving Chinese economy buoying the risk-averse 'Aussie'.
However, Australian Retail Sales for September fell by -1.5%, flash data revealed.
The Australian Bureau of Statistics commented:
'Every state and territory, except the Northern Territory, fell this month. NSW, Queensland, Western
Australia
, and South Australia, led the month-on-month falls.'
The New Zealand Dollar (NZD) – similarly to the 'Aussie – benefited from renewed risk sentiment, with Brexit, the US stimulus package hopes, and a steady recovery of New Zealand's Covid-19 situation buoying demand for the 'Kiwi'.
As of Wednesday, 21st October 2020, the Pound Sterling currency rates mentioned within this news item were as follows:
GBP EUR exchange rate was 1.1079, GBP USD exchange rate was 1.314, GBP AUD exchange rate was 1.8468, GBP NZD exchange rate was 1.9743, GBP CAD exchange rate was 1.7274, and GBP CNY exchange rate was 8.7392.