Published: 21 Sep at 10 AM Tags: Euro, Dollar, Pound Sterling, America, UK, Eurozone, Australian Dollar, New Zealand Dollar, Canadian Dollar, Australia, New Zealand, USA, Canada,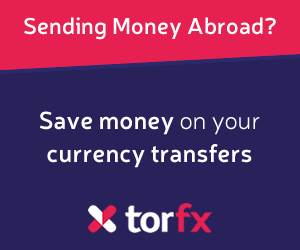 Sterling
Uncertainty over 'Brexit' is adding further pressure to the Pound as the GBP/EUR exchange rate hit a new monthly low. Meanwhile, despite a slight recovery earlier in September, GBP/NZD dropped to an all-time low.
Sterling (GBP) is struggling to make gains against the other majors amidst ongoing fears over 'Brexit'. Recent remarks from Conservative politicians indicating that the UK government would pursue tighter immigration controls over access to the single market have only fanned these flames.
Euro
The Euro (EUR) continues to advance on the Pound as traders reaffirm their dovish attitude towards Sterling.
GBP/EUR could fall further ahead of worries that London's financial sector may lose its passport rights in 'Brexit' negotiations. Adding further to this is that European companies have been quick to dismiss claims by London Banks that losing access to the single market would do more damage to EU firms, stating that Banks on the continent would be able to manage the increase.
US Dollar
The pressure on Sterling continues to hamper 'Cable' as earlier today the exchange rate dipped below $1.30 to its lowest point in five weeks.
A surprise rate hike in this evening's anticipated Federal Reserve policy announcement could see the Pound slip further, although the general consensus is that the Fed will vote to leave interest rates in their current position. Analysts forecast that we will get some indication of a rate hike later in the year however.
Meanwhile the Dollar looks set to hold against the Euro as traders appear paralysed ahead of the Fed announcement.
Canadian Dollar
Sterling hit a three-week low against the Canadian Dollar (CAD) after it dropped over a cent despite a healthy recovery earlier in September. While a lift in oil prices helped the 'Loonie' slightly against the Pound it seems to be the lack of confidence in Sterling that is driving the drop in the GBP/CAD exchange rate.
Australian Dollar
The Pound also saw losses against the Australian Dollar (AUD), with 'Brexit' fears once again causing confidence in Sterling to fall. A positive report from the Reserve Bank of
Australia
(RBA) helped to further strengthen the 'Aussie', as it alleviated any concerns of a potential rate drop due to the slowdown in business investment.
New Zealand
Dollar
The Sterling to New Zealand Dollar (NZD) exchange rate plummeted to record lows today, as a rise in prices at the New Zealand Dairy Auction coincided with a general apathy towards the Pound. The kiwi was further boosted on the expectation that the Reserve Bank of New Zealand (RBNZ) will also abstain from cutting interest rates.
As of Wednesday, 21st September 2016, the Pound Sterling currency rates mentioned within this news item were as follows:
GBP EUR exchange rate was 1.1648, GBP USD exchange rate was 1.3033, GBP AUD exchange rate was 1.7067, GBP NZD exchange rate was 1.7739, and GBP CAD exchange rate was 1.7051.