Published: 21 Jun at 10 AM Tags: Euro, Dollar, Pound Sterling, America, UK, Eurozone, Australian Dollar, New Zealand Dollar, Canadian Dollar, Australia, New Zealand, USA, Canada, China, Greece, Japan, South Africa,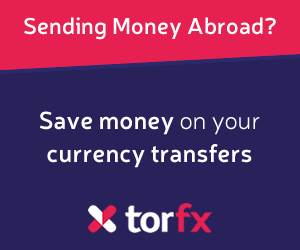 Pound Sterling
GBP/USD – Slightly Higher, 1.5485
The Pound benefited yesterday from the release of better-than-expected UK retail sales figures and may post modest additional gains today as the UK budget deficit was shown to have narrowed in May. Economists are now intimating that Chancellor of the Exchequer George Osborne will meet his fiscal targets.
US Dollar
USD/GBP – Little Changed, 0.6457
As a dramatic week comes to a close the US Dollar continues to enjoy a bullish relationship with the majority of its most traded peers. An absence of local news is likely to keep 'Greenback' movement limited as the weekend approaches.
Euro
EUR/USD – Slightly Higher, 1.3222
The Euro was trading slightly stronger against major rivals including the US Dollar and British Pound as the European session began this morning. After meeting yesterday, Eurozone finance ministers and the IMF have intimated that they are satisfied that
Greece
has done enough to warrant receiving the next part of its bailout. The EUR/USD pairing is likely to remain under pressure until next week and the publication of pertinent economic data.
Australian Dollar
AUD/USD – Slightly Higher, 0.9223
After a technical measure indicated that the 'Aussie's recent decline had occurred too rapidly the commodity-driven currency rose modestly against the US Dollar. Yesterday the Australian Dollar slumped to a three-year low against the 'Greenback' and the currency continues to trade in that region as we head into the weekend.
New Zealand
Dollar
NZD/USD – Little Changed, 0.7764
Despite posting a very slight advance against its US counterpart during local trade, the New Zealand Dollar is still heading for a weekly decline of 3.5 per cent – its biggest five-day slide since the end of 2011. The South Pacific currency has been adversely affected this week by several pieces of concerning domestic and global economic news.
Canadian Dollar
CAD/USD – 'Loonie' Little Changed, 0.9637
After experiencing its most significant drop against the US Dollar for two-months during the local session, the 'Loonie' was little changed ahead of the publication of Canadian CPI and retail sales figures.
Japanese Yen
USD/JPY – Yen Weaker, 97.7800
During the Asian session the Yen continued to decline against the US Dollar, hitting a low of 98.10 Yen per Dollar. With industry experts expecting the 'Greenback' to remain resilient in the days ahead the Yen may be prevented from strengthening over the weekend.
South African Rand
ZAR/USD – Rand Weaker, 10.2200
With markets attempting to recover some stability after a tempestuous week the Rand was fairly flat as trade began on Friday. The Rand, along with other commodity driven currencies, remains under pressure as industry experts weigh up the implications of slowing growth in
China
and declining quantitative easing in the US.
As of Friday, 21st June 2013, the Pound Sterling currency rates mentioned within this news item were as follows:
GBP EUR exchange rate was 1.175, GBP USD exchange rate was 1.5418, GBP AUD exchange rate was 1.6722, GBP NZD exchange rate was 1.9893, GBP CAD exchange rate was 1.6121, GBP CNY exchange rate was 9.4562, GBP JPY exchange rate was 150.9366, and GBP ZAR exchange rate was 15.6687.