Published: 21 May at 5 PM Tags: Euro, Dollar, Pound Sterling, America, UK, Eurozone, Australian Dollar, New Zealand Dollar, Canadian Dollar, Australia, New Zealand, USA, Canada, China, Germany,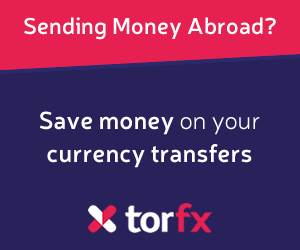 Pound Sterling (GBP) Slumps on Speculation of BoE Rate Cuts
Sterling (GBP) suffered losses on Thursday as a combination of disappointing economic data and the risk of the Bank of England (BoE) sending interest rates into negative territory.
PMI data revealed the UK's private sector was able to flatten out slightly in May after April's dire contraction due to the coronavirus lockdown. Although yesterday's disappointing inflation data sparked further speculation the BoE would cut rates below zero to support the economy.
Looking ahead, the Pound could suffer further losses on Friday following the release of UK retail sales. If sales tumble further than expected, it will dampen sentiment in the British currency.
Pound Euro (GBP/EUR) Exchange Rate Steadies After Four Days of Gains
The Pound Euro (GBP/EUR) exchange rate was left flat on Thursday afternoon as the single currency steadied after four consecutive days of gains on optimism of a closer fiscal union in Europe.
The Euro was left muted after fresh Eurozone PMI data showed the dire impact of the coronavirus on the bloc's economy. While the flash PMIs improved slightly in May, after plummeting to record lows in April, the surveys remained firmly in contraction territory.
Looking ahead, the single currency could continue to ease following the release of German GDP data. If final growth data confirms the bloc's largest economy is in a recession, the Euro could edge lower against the Pound.
Pound US Dollar (GBP/USD) Exchange Rate Muted as Millions More Americans File For Unemployment
The US Dollar (USD) remained flat against the Pound (GBP) today, as renewed tensions between the US and
China
dampened global market sentiment and sent traders flocking back to safety.
Added to this, the Dollar was left under pressure as millions more Americans filed for unemployment benefits as a backlog of claims continue to be cleared. Added to this, due to complications from the coronavirus crisis, a second wave of layoffs was sparked.
Looking ahead, the US Dollar could edge higher at the end of the week as tensions between the US and China continues to weigh on market sentiment. If traders continue to flock back to safety, the 'Greenback' will rise.
Pound Canadian Dollar (GBP/CAD) Exchange Rate Rises as Canada Sheds Over 200K Jobs
The Pound Canadian Dollar (GBP/CAD) exchange rate edged higher today despite reports revealing oil prices rallied to their highest level since March.
Oil prices were buoyed by lower US crude inventories, supply cuts from OPEC+ and recovering demand as lockdowns around the world eased. However, data revealed that Canada shed 226,700 jobs between March and April, weighing on the 'Loonie'.
Looking ahead, the Canadian Dollar could suffer losses following the release of retail sales data. If retail sales plummet more than expected in March due to the coronavirus pandemic, CAD will slide.
Pound Australian Dollar (GBP/AUD) Exchange Rate Rises as US-China Tensions Weigh on Sentiment
The Pound (GBP) rose against the Australian Dollar as traders were left increasingly cautious due to weak data and growing US-Sino tensions. The 'Aussie' gave up close to 1% of its 10-week peak hit during Tuesday's session. AUD also suffered losses as tensions between China and
Australia
increased after Australia took a leading role in the push for a global inquiry into the coronavirus pandemic.
According to Rodrigo Catril, currency strategist from National Australia Bank:
'The 'Aussie' has been tracking sentiment pretty closely, and today's move lower in S&P futures is being reflected in the 'Aussie', which is a reflection of the broader dynamic. On one side equity markets are pricing in positive news and looking through to the recovery (from coronavirus) and on the other side there is a pull down from the Chinese-US tensions.'
Looking ahead, the 'Aussie' could fall if tensions between the US and China continue to dominate market sentiment.
Pound New Zealand Dollar (GBP/NZD) Exchange Rate Rises on US-China Tensions
The Pound New Zealand Dollar (GBP/NZD) exchange rate rallied on Thursday as global risk appetite suffered as tensions between the US and China soured over recent weeks.
Looking ahead, the 'Kiwi' could suffer losses following the release of New Zealand retail sales data. If first-quarter sales disappoint investors, it could leave NZD under pressure.
As of Thursday, 21st May 2020, the Pound Sterling currency rates mentioned within this news item were as follows:
GBP EUR exchange rate was 1.1163, GBP USD exchange rate was 1.2225, GBP AUD exchange rate was 1.8611, GBP NZD exchange rate was 1.9955, GBP CAD exchange rate was 1.7053, and GBP CNY exchange rate was 8.6984.