Published: 21 Mar at 10 AM Tags: Euro, Dollar, Pound Sterling, America, UK, Eurozone, Australian Dollar, New Zealand Dollar, Canadian Dollar, Cyprus, Australia, New Zealand, USA, Canada, China, Germany,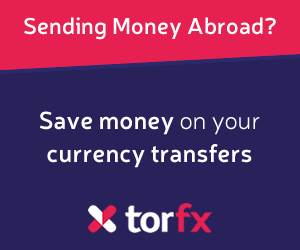 Pound Sterling
GBP/USD – Moving Higher
Before the release of this morning's UK retail sales data the Pound strengthened against the US Dollar, rising to within touching distance of a two-week high. Economists forecast that UK retail sales would increase in February after declining since September of last year, and their predictions were proven to be accurate. Retail sales increased by 2.1 per cent, significantly better than the 0.5 per cent gain expected. This positive result could see the Pound advance in the hours ahead.
US Dollar – USD/EUR Could Climb
As fears regarding the situation in Cyprus are no longer dictating the market to the same extent as at the beginning of the week, the safe-haven US Dollar dropped slightly against several of its main currency rivals before the Federal Reserve's Policy statement. The Fed opted to leave policy unaltered, stating that a more significant improvement in the labour market is needed before the current record levels of monetary easing are reduced. The US Dollar could gain on its higher-risk counterparts in the hours ahead if this morning's disappointing Eurozone data triggers a bout of risk aversion. Flash Composite Output PMI for the Eurozone hit a four-month low in March, dropping from 47.9 to 46.5 – signalling an intensification of the downturn in the 17 nation currency bloc.
Euro
EUR/USD – Likely to Trade Lower
Although the Euro was able to rebound from an almost four-month low against the US Dollar after the European Central Bank reasserted its commitment to supporting struggling Cyprus, the currency could drop today as a result of disappointing Eurozone data. A flash Composite Output Index for
Germany
fell from 53.3 in February to 51.0 in March, a three-month low, while flash manufacturing and services PMI for the nation also dropped to three and four-month lows respectively. A second lot of data then revealed that Eurozone PMI Composite Output Index slid to a four-month low after falling from 47.9 to 46.5. A statement issued with the figures asserted that the 'downturn could intensify in coming months'. If investors turn to less risky assets in response to this news the Euro could fall as the day progresses.
Australian Dollar
AUD/USD – Relatively unchanged
After dropping in reaction to the situation in Cyprus the Australian Dollar was supported during local trade by an initial reading of a manufacturing index for
China
. The flash PMI data for March rose from 50.4 to 51.7, boosting the prospects of
Australia
's main trading partner. The commodity-driven 'Aussie' slid slightly against the Yen but continued to trade in the region of $1.037 against the US Dollar. Today's Australian Conference Board Leading Index, which is used to forecast short/mid-term economic growth, could cause movement in the AUD/USD pairing.
New Zealand
Dollar
NZD/USD – Trading Higher
The 'Kiwi' was able to recoup some of its recent losses after data showed that New Zealand's economy expanded in the fourth quarter. The 1.5 per cent gain in GDP from the third quarter was significantly higher than estimated and the most rapid increase for three years. However, some industry experts are remaining cautious, highlighting that this result is no indication of future economic health. Given the recent drought the odds of economic growth in New Zealand declining are fairly high. The New Zealand Dollar rose to 82.62 US cents as it was further supported by positive manufacturing data for China, New Zealand's largest trading partner.
Canadian Dollar
CAD/USD –Trading Higher
The Canadian Dollar snapped three days of declines during local trade as a result of developments in the US,
Canada
's biggest trading partner. After the Federal Reserve opted to maintain its current stimulus measures the 'Loonie' made a modest gain on the US Dollar. The Canadian currency had previously fluctuated as the Cyprus uncertainty continued and commodities rose. Today's Canadian retail sales figures for January are expected to show an increase, but if the data fails to live up to expectations CAD/USD could drop.
As of Thursday, 21st March 2013, the Pound Sterling currency rates mentioned within this news item were as follows:
GBP EUR exchange rate was 1.1765, GBP USD exchange rate was 1.518, GBP AUD exchange rate was 1.4543, GBP NZD exchange rate was 1.8245, GBP CAD exchange rate was 1.5552, and GBP CNY exchange rate was 9.4334.