Published: 21 Mar at 5 PM Tags: Euro, Dollar, Pound Sterling, America, UK, Eurozone, Australian Dollar, New Zealand Dollar, Canadian Dollar, Australia, New Zealand, USA, Canada, France,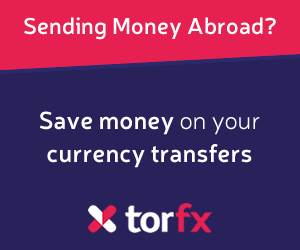 Pound (GBP) Dampened by Brexit Uncertainties
Sterling (GBP) exchange rates fluctuated over the course of the day, with sentiment in the Pound largely dampened by Brexit uncertainties as Prime Minister Theresa May headed to Brussels.
Today saw the Bank of England (BoE) leave interest rates unchanged at 0.75%, with the minutes from the Monetary Policy Committee meeting suggesting the next move largely depends on Brexit.
The MPC said that the predictions in its inflation report were dependent upon a 'smooth adjustment to the average of a range of possible outcomes for the UK's eventual trading relationship with the EU.'
Pound Euro (GBP/EUR) Exchange Rate Slides on Macron's Warning
The Pound Euro (GBP/EUR) exchange rate fell over the course of Thursday, with Brexit pessimism weighing heavily on Sterling.
Further tension came from French President Emmanuel Macron's warning that if MPs voted down Theresa May's deal the UK would crash out of the EU without a deal.
Macron said:
'In the case of a negative British vote then we'd be heading to a no deal. We all know it. And it's essential to be clear in these days and moments.'
Pound US Dollar (GBP/USD) Exchange Rate Falls on Better than Expected US Manufacturing Data
This afternoon, the Pound US Dollar (GBP/USD) exchange rate slumped following the release of the better than forecast Philadelphia Fed Manufacturing Survey.
Data showed that in March, manufacturing rose to a higher-than-forecast 13.7 from the previous month's contraction of -4.1.
This suggests that last month's contraction, the first negative reading since 2016, may have been a temporary slip.
Pound Canadian Dollar (GBP/CAD) Exchange Rate Rises as Canadian Wholesales Jump
Data released today showed a higher than expected rise in Canadian wholesales sales, rising by 0.6% in January.
Wholesales sales rose by 0.6% to $63.5 billion in January, which marks a second monthly gain, which likely aided the 'Loonie' in rising against the Pound.
Pound Australian Dollar (GBP/AUD) Exchange Rate Slips as Aussie Unemployment Rate Slips
Data released early in the session showed that the Australian unemployment rate slipped to a lower-than-forecast 4.9%.
This was the lowest level in eight years, however this decline did not reflect a hiring boost, instead the size of the Australian labour market declined.
Pound New Zealand Dollar (GBP/NZD) Exchange Rate Falls as NZ GDP Rises in Line with Market Expectations
New Zealand's GDP rose in line with market expectations by 0.6% in Q4 2018, and by an annual rate of 2.8% which likely buoyed the 'Kiwi'.
However, this was below the Reserve Bank of New Zealand's 0.8% forecast.
Commenting on the data, Westpac Senior Economist Michael Gordon said:
'Today's GDP figures confirm that the economy lost some momentum over the second half of last year, but not to the extent that we thought.
'That gives us a bit more comfort about our view that the growth momentum will pick up again this year, supported by government spending, construction, and rising household incomes.'
As of Thursday, 21st March 2019, the Pound Sterling currency rates mentioned within this news item were as follows:
GBP EUR exchange rate was 1.1544, GBP USD exchange rate was 1.3133, GBP AUD exchange rate was 1.8466, GBP NZD exchange rate was 1.9077, and GBP CAD exchange rate was 1.7551.