Published: 20 Oct at 5 PM Tags: Euro, Dollar, Pound Sterling, America, UK, Eurozone, Australian Dollar, New Zealand Dollar, Canadian Dollar, Australia, New Zealand, USA, Canada, Germany,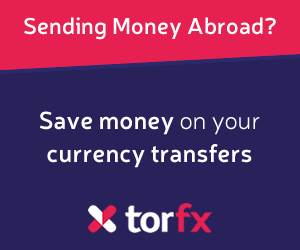 Pound (GBP) Rallies as EU Prepares for Post-Brexit Trade Talks
The Pound rallied against majors today as Brexit negotiations were deemed to have demonstrated progress.
Following the European Council Summit, Donald Tusk (European Council President) announced that he has given the green light for leaders to begin preparations to begin post-Brexit trade talks.
Tusk also asserted that reports of the deadlock in negotiations have been exaggerated by the media and that solid progress has been made.
Today's rally has occurred despite growing concern that the Bank of England (BoE) might be moving away from a November rate hike – something that has worried investors after dovish comments from Deputy Governor Jon Cunliffe and indeed the disappointing retail sales and wage growth figures.
Next week will feature the UK's GDP readings, with a drop likely to diminish the chance of a November rate hike from the BoE even further.
GBP EUR Climbs on Possibility of Brexit Negotiation Progress
The Pound rallied against the Euro today on news that the EU has greenlighted internal preparations for post-Brexit trade talks with the EU.
German Chancellor Angela Merkel also lent her voice to the discussions, reassuring markets by asserting that there is 'zero indication' that Brexit talks will fail.
Data wise; the Eurozone's current account surplus widened to 29.6 billion in August (up from 23.2 billion) though despite this the Euro was unable to hold onto its lead against the Pound.
Markets will be keeping a keen eye on next week's ECB rate decision, as well as the Markit PMI figures for the Eurozone, and the German IFO surveys. Whilst the bank is not expected to raise interest rates at this meeting, they are expected to soon begin the tapering of their quantitative easing scheme (QE).
Investors will also be watching how the situation in Catalonia unfolds tomorrow, with Saturday being the proposed deadline for the autonomous nation to stand down.
GBP USD Rises Despite Trump Tax Reform Progress
The Pound US Dollar exchange rate climbed today amid fresh positive sentiment regarding Brexit negotiations.
This climb occurred despite news that the US President Donald Trump's tax reform is beginning to pick up speed.
Lawmakers voted 51 to 49 in favour of a $4tn US budget resolution last night, getting the ball rolling for the proposed tax reforms.
The White House praised the bill passing, stating:
'It creates a pathway to unleash the potential of the American economy through tax reform and tax cuts'.
Markets are currently awaiting tonight's US monthly budget statement, as well as a speech from Fed Chairman Janet Yellen – two events that could potentially push GBP USD up or down before the trading week's end.
Canadian Inflation Disappoints – GBP CAD Capitalises
The GBP CAD exchange rate soared today on a run of negative Canadian data prints, with inflation in
Canada
only rising 1.6%, (below the forecast of 1.7%) and retail sales printing at 6.9%, significantly below the previous period's upwardly revised 7.7% gain.
Combined, this news diminished hopes for another rate hike from the Bank of Canada this year.
The Pound fully capitalised on this news, already rallying as a result of optimistic comments regarding Brexit from Donald Tusk, Angela Merkel and UK Prime Minister Theresa May.
GBP AUD Climbs as Housing Supply Concerns Limit 'Aussie' Dollar
The Pound Australian Dollar exchange rate soared today on news that EU leaders have been given the green light to prepare for post Brexit trade talks with the UK.
Beyond this, however, are housing supply concerns in
Australia
, which continue to weigh on the 'Aussie' Dollar.
Assistant Governor at the Reserve Bank of Australia (RBA) recently shared this concern, stating:
'The current stock is due to increase by 25% in the next two years. That's an awful lot of apartments to come into Brisbane. What you're already seeing, in fact, is rents and prices declining. So we're a little bit concerned this supply is going to cause issues'.
GBP AUD could see even more gains Friday evening if the US monthly budget statement proves positive – an event that would push demand for AUD even lower.
GBP NZD Continues to Climb Following Jacinda Ardern's Leadership Win
The Pound
New Zealand
Dollar exchange rate climbed today as markets continued reel from the surprise emergence of New Zealand's Labour led coalition government.
Investors remain nervous about what this coalition means exactly for monetary policy with the previous 'National Party' having governed since 2008.
Some suggest that the combination of left-leaning Labour and the more right leaning NZ First could prove detrimental to the NZ economy, with changes to the Reserve Bank of New Zealand and immigration reform perceived as potentially harmful.
Markets will be watching New Zealand's trade balance, (due Wednesday next week).
As of Friday, 20th October 2017, the Pound Sterling currency rates mentioned within this news item were as follows:
GBP EUR exchange rate was 1.119, GBP USD exchange rate was 1.3188, GBP AUD exchange rate was 1.6876, GBP NZD exchange rate was 1.8953, and GBP CAD exchange rate was 1.6651.