Published: 20 Sep at 12 PM Tags: Euro, Dollar, Pound Sterling, America, UK, Eurozone, Australian Dollar, New Zealand Dollar, Canadian Dollar, Australia, New Zealand, USA, Canada,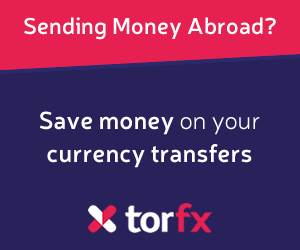 Sterling
The Pound (GBP) rose slightly against many of the majors on Monday after a sharp downward turn last Friday but remained close to recent lows against rivals like the Euro and US Dollar.
Sterling was weakened late last week on the news that the Bank of England Governor Mark Carney had suggested that the interest rate might be cut further in November. GBP took a further hit after comments from BoE policymaker Kristin Forbes indicated that a weakening in the domestic currency would be favourable to the central bank's concerns regarding Britain's negative trade balance. Adding to the pressure on the Pound was UK Chancellor Phillip Hammond who indicated that in Brexit negotiations the UK government would prioritise its immigration policy over access to the single market.
Euro
Sterling gained around a quarter of a cent against the Euro (EUR) on Monday but the exchange rate is still nearly a cent down from Friday morning.
Monday saw no major UK or European data releases, with only a couple of low-impact reports being published. A survey from Lloyds Bank showed a dip in British business confidence due to uncertainty over 'Brexit' as expectations for sales and growth dropped from 38% in January to 12%, a four-year low. Eurostat released data showing that the European construction sector saw production jump by 1.8% in July. Any impact on the demand for GBP/EUR following these releases was negligible however.
US Dollar
Sterling rose by around half a cent against the US Dollar (USD) after exchange rates fell to a monthly low last Friday.
GBP/USD is gearing up for an eventful week as the Federal Reserve is set to announce its monetary policy for September on Wednesday evening. Market analysts are predicting that Wednesday will see the Fed favour a dovish approach and not announce an increase in interest rates.
If the analysts are proven right on Wednesday then Sterling may see a surprise rise against the Dollar, however, should Fed Chairwoman Janet Yellen defy the analysts and announce the rate increase that has been hinted throughout the year, then there is likely to be a GBP/USD decline.
Canadian Dollar
The fluctuations recorded by the Pound to Canadian Dollar (CAD) exchange rate were of little note yesterday as the pairing ended the day nearly exactly where it began.
Australian Dollar
Sterling fell by around a cent against the Australian Dollar (AUD) on Monday, with traders looking to take advantage of the dovish stance predicted to be adopted by the Federal Reserve on Wednesday. A hawkish attitude from the Fed towards the increase of rates could cause demand for the commodity based 'Aussie' to plummet however.
New Zealand
Dollar
The New Zealand Dollar (NZD) rose half a cent against Sterling yesterday in anticipation of the GlobalDairyTrade dairy auction. An increase in prices in the last auction has improved the attractiveness of the NZD, but any decline in prices will likely see a fall in the 'Kiwi' Dollar.
As of Tuesday, 20th September 2016, the Pound Sterling currency rates mentioned within this news item were as follows:
GBP EUR exchange rate was 1.1645, GBP USD exchange rate was 1.2987, GBP AUD exchange rate was 1.7186, GBP NZD exchange rate was 1.7752, and GBP CAD exchange rate was 1.7126.