Published: 20 Jun at 4 PM Tags: Euro, Dollar, Pound Sterling, America, UK, Eurozone, Australian Dollar, New Zealand Dollar, Canadian Dollar, Australia, New Zealand, USA, Canada, China, Germany, Italy,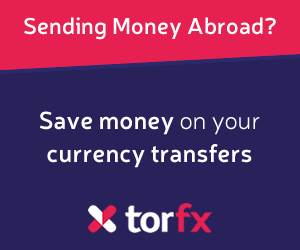 Pound (GBP) Falls as BoE Leaves Interest Rates Unchanged
On Thursday afternoon, the Pound slumped against a handful of currencies following the release of the Bank of England's (BoE) interest rate decision.
The bank left interest rates unchanged at 0.75%.
However, the bank's meeting minutes dampened sentiment in Sterling as it suggested the BoE has growing concerns the UK will crash out of the EU without a deal.
Thomas Pugh of Capital Economics wrote:
'Clearly the weaker economic news has played its party in causing the MPC's dovish shift, but there are also signs that the Committee is becoming more concerned about the possibility of a no-deal Brexit.'
Pound Euro (GBP/EUR) Exchange Rate Slips as Italian Deficit Improves
The Pound Euro (GBP/EUR) exchange rate slipped as reports suggested there were signs Brussels would hold off on disciplinary action against
Italy
over its budget.
Added to this, Italy's state accounts are improving despite a slowing economy.
Looking ahead to the end of this week's session the Euro could edge up against the Pound following the release of the flash German manufacturing PMI.
If June's PMI rises higher than forecast, it could buoy the single currency.
Pound US Dollar (GBP/USD) Exchange Rate Rises on a Dovish Fed
The GBP/USD exchange rate rose on Thursday afternoon after a dovish Federal Reserve signalled it was ready to lower interest rates on Wednesday evening.
The Fed left interest rates unchanged at 2.5%, however the bank dropped its 'patient' pledge and stated the dovish turn was thanks to increased US-
China
trade tensions and growing domestic risks.
Meanwhile, looking ahead to Friday the 'Greenback' could edge up following the release of the flash US Markit PMI composite.
If the PMI composite rises higher than forecast, it could provide the US Dollar with an upswing of support.
Pound Canadian Dollar (GBP/CAD) Exchange Rate Falls despite Disappointing Canadian Jobs Data
The Canadian Dollar (CAD) rose against the Pound (GBP) after the BoE's dovish shift despite disappointing Canadian jobs data.
May's ADP
Canada
National Employment Report revealed that between April and May employment in Canada fell by 16,000 jobs.
Added to this, the number of jobs that were added in April was downwardly revised to 24,000 from 61,700.
Looking ahead to Friday the 'Loonie' could rise against Sterling if data reveals that Canadian retail sales jumped higher than expected in April.
Pound Australian Dollar (GBP/AUD) Exchange Rate Slips despite Dovish RBA
On Thursday, the Australian Dollar (AUD) was rose against the Pound (GBP) following a dovish speech from the Reserve Bank of
Australia
's (RBA) Philip Lowe.
In his speech, Lowe stated that the recent cut in interest rates would not be enough to spark economic growth, which increased the chance of another cut as early as July.
It is likely the 'Aussie' will remain under pressure from US-China trade tensions ahead of next week's meeting between US President Donald Trump and Chinese leader Xi Jinping at the G20 summit.
Pound New Zealand Dollar (GBP/NZD) Exchange Rate Falls as NZ GDP Rises
The Pound New Zealand Dollar (GBP/NZD) exchange rate slumped on Thursday despite data revealing that New Zealand's economy expanded at a steady pace during Q1 2019.
However, analysts believed the headline numbers masked an underlying weakness in the economy which dampened sentiment in the 'Kiwi'.
Meanwhile, it is likely the 'Kiwi' will rise following any reports suggesting discussions between senior US and Chinese negotiators prior to the G20 summit made progress.
As of Thursday, 20th June 2019, the Pound Sterling currency rates mentioned within this news item were as follows:
GBP EUR exchange rate was 1.1251, GBP USD exchange rate was 1.2705, GBP AUD exchange rate was 1.8359, GBP NZD exchange rate was 1.9297, GBP CAD exchange rate was 1.676, and GBP CNY exchange rate was 8.7053.