Published: 20 Jun at 4 PM Tags: Euro, Dollar, Pound Sterling, America, UK, Eurozone, Australian Dollar, New Zealand Dollar, Canadian Dollar, Australia, New Zealand, USA, Canada, Germany,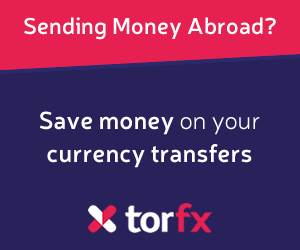 Pound Sterling (GBP)
During Monday's European session the Pound surged across the board, rising above 1.29 against the Euro and 1.47 against the US Dollar. The appreciation can be linked to the latest EU referendum opinion polls. The polls suggest that the UK will vote to remain a member of the European Union on June 23rd. However, implied Sterling volatility remains critically high with fluctuations predicted as traders become increasingly reactionary to EU referendum developments. Domestic data is unlikely to be particularly impactful with the EU referendum dominating trader focus.
Euro (EUR)
Against the majority of its closest rivals the Euro advanced thanks to falling bond prices. Last week developed nations' bonds advanced significantly thanks to safe-haven demand, reducing yields and weighing heavily on the impact of the European Central Bank's quantitative easing programme. With risk-appetite returning on Monday, however, the Euro strengthened as bond prices fell. Domestic data had minimal impact with German Producer Prices bettering expectations, but Eurozone Construction Output contracting.
US Dollar (USD)
Safe-haven demand pushed the US Dollar higher last week, but the latest EU referendum opinion poll results caused risk-appetite to resurge. As a result, the US Dollar declined versus nearly all of its major peers. With a distinct lack of influential domestic data, the US Dollar is predicted to hold losses for the remainder of Monday's trade. A speech from Federal Reserve Chairwoman Janet Yellen tomorrow has potential to provoke USD volatility, especially as her last speech following the interest rate decision was comparatively dovish in tone.
Australian Dollar (AUD)
In contrast to that of the US Dollar, the performance of the Australian Dollar was boosted by the shift in risk-appetite on Monday. Global equity markets advanced, commodity prices climbed and the US Dollar softened; all of which pushed AUD exchange rates higher. Much like all currencies attached to risk, however, the Australian Dollar is predicted to endure massive price-swings amid mounting uncertainty in the build-up to the EU referendum.
New Zealand Dollar (NZD)
Similarly to its Oceanic neighbour, the New Zealand Dollar rallied as traders flocked to high-yielding assets in the face of improved risk sentiment. Disappointing domestic data, which showed second-quarter consumer confidence and May's services output decline from previous figures, had minimal impact.
Canadian Dollar (CAD)
With crude oil prices advancing and the US Dollar cooling, the Canadian Dollar registered fractional gains versus most of its major peers. Brent Crude has returned to trade above $50 a barrel. The 'Loonie' (CAD) did not advance as other high-yielding assets, however, amid ongoing concerns that
Canada
's export growth will be seriously reduced following the wildfire that wiped out the oil-sands region.
As of Monday, 20th June 2016, the Pound Sterling currency rates mentioned within this news item were as follows:
GBP EUR exchange rate was 1.2968, GBP USD exchange rate was 1.4673, GBP AUD exchange rate was 1.9684, GBP NZD exchange rate was 2.065, and GBP CAD exchange rate was 1.8785.