Published: 20 May at 9 AM Tags: Euro, Dollar, Pound Sterling, America, UK, Eurozone, Australian Dollar, New Zealand Dollar, Canadian Dollar, Australia, New Zealand, USA, Canada, Greece,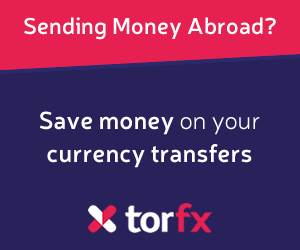 Pound Sterling (GBP)
After the UK dipped into deflation fir the first time since 1960, the Pound softened versus the majority of its most traded currency peers. The declination was somewhat slowed, however, given that the Bank of England (BoE) showed no concern, and the UK could see improved growth amid low consumer prices.
Wednesday morning has seen the Pound treading statically versus its major rivals as traders await minutes from the most recent BoE monetary policy meeting. Hawks will be hoping that the minutes include clues as to the timing of a benchmark rate increase.
Euro (EUR)
In response to poor data out of the currency bloc's most powerful nation, the shared currency softened versus nearly all of its most traded currency competitors. Additional losses were the result of speculation that
Greece
would not be able to unlock bailout funds before they run out of cash.
The common currency continued to decline on Wednesday morning amid yet more tensions in the Hellenic nation. Greece has warned that if they don't receive funding before June's International Monetary Fund (IMF) payment they are guaranteed to default.
US Dollar (USD)
After finally registering some better-than-expected domestic data, the US Dollar strengthened across the board. Both Building Permits and Housing Starts data eclipsed the respective median market forecast figures significantly.
As traders await Wednesday's Federal Open Market Committee (FOMC) minutes, the US Dollar continues to strengthen versus its major peers. However, given that the US suffered a long succession of disappointing data results, there is a high potential that the minutes will be dovish.
Australian Dollar (AUD)
The 'Aussie' (AUD) softened versus the majority of its most traded rivals thanks to dampened demand amid a surging US Dollar. Reserve Bank of
Australia
(RBA) minutes aided the downtrend after policymakers stated they are still willing to intervene in order to devalue the Oceanic asset.
With the US Dollar continuing to strengthen on Wednesday, the Australian Dollar is trending lower versus most of its major peers. The depreciation has been somewhat slowed, however, thanks to an improvement to Consumer Confidence.
New Zealand
Dollar (NZD)
Alike its South Pacific neighbour, the New Zealand Dollar softened in response to US Dollar strength. The 'Kiwi' (NZD) is also struggling amid speculation that the Reserve Bank of New Zealand (RBNZ) will cut rates during the next policy meeting, although those fears were slightly eased after an upward revision to the 2-year inflation expectation. A lack of influential domestic data on Wednesday should see the 'Kiwi' continue to trend lower versus its major rivals.
Canadian Dollar (CAD)
The Canadian Dollar strengthened versus many of its major peers despite the fact that oil prices softened on Tuesday. The appreciation was most likely the results of tracking US Dollar gains. The 'Loonie' (CAD) continues to advance versus many of its major competitors on Wednesday after Bank of
Canada
(BOC) Governor Stephen Poloz stated that the recent rate cut was having a positive impact.
As of Wednesday, 20th May 2015, the Pound Sterling currency rates mentioned within this news item were as follows:
GBP EUR exchange rate was 1.4005, GBP USD exchange rate was 1.5539, GBP AUD exchange rate was 1.9735, GBP NZD exchange rate was 2.1267, and GBP CAD exchange rate was 1.8962.