Published: 20 May at 9 AM Tags: Euro, Dollar, Pound Sterling, America, UK, Eurozone, Australian Dollar, New Zealand Dollar, Canadian Dollar, Australia, New Zealand, USA, Canada, Greece,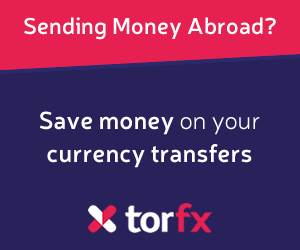 Pound Sterling (GBP)\r\nThe Pound softened versus many of its major peers over the weekend after the recent advance opened up some attractive selling positions, prompting many traders to lock in profits. The initial Sterling appreciation was the results of better-than-expected construction data at the tail-end of last week. \r\n\r\nMonday has seen the Pound recover somewhat after the spate of profit taking, although the gains have been fractional thanks to cooling house prices. On the year, May's Rightmove House Prices came in at 2.5%; much lower than the previous figure of 4.7%. On the month, Rightmove House Prices declined by -0.1% in May. \r\n\r\nEuro (EUR) \r\nThe single currency declined versus most of its major peers on Monday morning as traders await the European Central Bank (ECB) Asset-Purchase data. The common currency depreciation can be attributed to ongoing difficulties in
Greece
. Greek banks are running short of the collateral they require to stay afloat, pushing the banks towards insolvency. Greek Prime Minister Alexis Tsipras will need to secure bailout funds very quickly, but all evidence suggests that he will fail to adopt the austerity measures creditors have requested. \r\n\r\nUS Dollar (USD) \r\nAfter yet more disappointing domestic data on Friday, the US Dollar softened versus the majority of its most traded currency competitors. However, the US Dollar edged higher over the course of the weekend amid fears that the declination was overdone. This is due to the fact that the prospect of a delayed move by the Federal Reserve has been priced-in. With a distinct lack of influential domestic data publications on Monday, traders will be looking towards the NAHB Housing Market Index to drive changes. \r\n\r\nAustralian Dollar (AUD) \r\nThe Australian Dollar softened versus many of its major rivals on Monday as the Reserve Bank of
Australia
flirt with a benchmark rate cut. With a vastly overvalued currency, the central bank wish to intervene in order to bring its value down but fear stoking the Sydney housing bubble. \r\nAiding the 'Aussie' (AUD) declination was less-than-ideal domestic data. New Motor Vehicle Sales say an annual increase of 2.8% in April, down from the previous figure of 4.6%. On the month, April's New Motor Vehicle Sales declined by -1.5%. \r\n\r\nNew Zealand Dollar (NZD) \r\nSimilarly to its South Pacific neighbour, the
New Zealand
Dollar declined versus the majority of its most traded currency rivals amid speculation that the Reserve Bank of New Zealand (RBNZ) will cut he cash rate during the next policy meeting. This prospect was heightened after a curb in the Auckland housing market has given the central bank greater scope to intervene. \r\n\r\nCanadian Dollar (CAD) \r\nWith a complete absence of domestic data to provoke volatility, the Canadian Dollar is generally holding steady versus many of its major peers. A fractional appreciation can be attributed to rising crude oil prices. A stronger US Dollar is also supporting demand for the 'Loonie' (CAD) as the Canadian asset tracks US Dollar gains.
As of Wednesday, 20th May 2015, the Pound Sterling currency rates mentioned within this news item were as follows:
GBP EUR exchange rate was 1.4005, GBP USD exchange rate was 1.5539, GBP AUD exchange rate was 1.9735, GBP NZD exchange rate was 2.1267, and GBP CAD exchange rate was 1.8962.