Published: 20 Mar at 4 PM Tags: Euro, Dollar, Pound Sterling, America, UK, Eurozone, Australian Dollar, New Zealand Dollar, Canadian Dollar, Australia, New Zealand, USA, Canada, Germany, Japan, South Africa,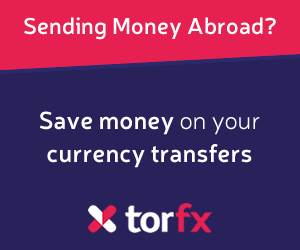 Pound Sterling
GBP/USD – Trading in the Region of 1.6491
On Thursday the Pound continued trading lower against the US Dollar and pushing the 1.20 boundary against the Euro. The currency could fluctuate before the weekend as a result of UK public sector net borrowing figures.
US Dollar
USD/GBP – Trading in the Region of 0.6065
'Greenback' gains were widespread during North American trading. The US Dollar was broadly stronger following the FOMC announcement regarding the continued tapering of stimulus and the potential raising of interest rates in six months time.
Euro
EUR/USD – Trading in the Region of 1.3772
A fairly uneventful European session left the Euro little changed. The common currency was trading in a narrow range against the Pound even as German producer prices were shown to have fallen for a seventh month.
Australian Dollar
AUD/USD – Trading in the Region of 0.9029
Overnight the 'Aussie' consolidated recent declines and closed Australasian trading locked in a bearish relationship with the majority of its currency counterparts. The Fed's tapering of stimulus piled pressure on higher-risk assets like the Australian Dollar.
New Zealand
Dollar
NZD/USD – Trading in the Region of 0.8524
Although New Zealand's GDP report showed strong growth (supporting the case for the RBNZ steadily increasing interest rates) the 'Kiwi' weakened as a result of the FOMC decision and fears that the strength of New Zealand's economy could drive up price pressures.
Canadian Dollar
CAD/USD – Trading in the Region of 0.8887
The CAD/USD pairing dropped below 89 US cents in the wake of the conclusion of the Federal Reserve's two-day policy meeting. With Canadian inflation figures due out tomorrow the 'Loonie' can be expected to experience considerably more movement before the weekend.
Japanese Yen
USD/JPY – Trading in the Region of 102.3200
While the Yen initially tumbled against a broadly stronger US Dollar following the FOMC announcement, the Japanese asset steadied as trading continued on Thursday.
South African Rand
USD/ZAR – Trading in the Region of 10.9305
The Rand, along with its emerging-market currency peers, dropped overnight as investors considered the implications of reduced US bond buying and the potential increase of US interest rates. A lack of South African news prevented the Rand's recovery during local trading.
As of Thursday, 20th March 2014, the Pound Sterling currency rates mentioned within this news item were as follows:
GBP EUR exchange rate was 1.198, GBP USD exchange rate was 1.6508, GBP AUD exchange rate was 1.8267, GBP NZD exchange rate was 1.9353, GBP CAD exchange rate was 1.8558, GBP JPY exchange rate was 169.0571, and GBP ZAR exchange rate was 17.9909.