Published: 20 Mar at 6 PM Tags: Euro, Dollar, Pound Sterling, America, UK, Eurozone, Cyprus, USA, Germany, Russia,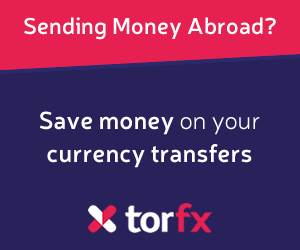 After a day of ups and downs, the Pound was able to recoup losses sustained against the US Dollar after Chancellor of the Exchequer George Osborne presented his annual budget.
This morning Sterling slid significantly against both the US Dollar and Euro prior to the release of minutes from the Bank of England's latest policy meeting.
Although a report by the Office of National Statistics showed that UK jobless claims fell by less than forecast, the Pound was able to rebound after the BoE minutes showed that the Monetary Policy Committee's vote on additional easing came in at 3 for, 6 against. BoE Governor Mervyn King was one of the three who voted in favour of expanding stimulus.
Several members of the MPC voiced concerns that their credibility could be questioned if additional bond purchases were made.
The Pound also benefited from the comment that more easing could 'lead to an unwarranted depreciation of Sterling.'
After the minutes were released one industry expert remarked: 'The comments were more of a surprise than the actual vote [...] verbal intervention in support of Sterling [...] could be a nail in the coffin for further quantitative easing.'
This development was followed by the budget statement.
There was no repeat of last year's pasty-tax shenanigans, just Osborne maintaining the BOE's 2 per cent inflation target and hinting at adjustments being made to the central banks responsibilities.
After the budget the Pound climbed to 1.5138 US Dollars and recovered ground against the Euro.
The Pound could achieve additional, modest gains against the Euro in the hours ahead. Although the common currency was boosted by the news that the European Central Bank is willing to support Cyprus until a suitable bailout plan can be settled on, German Chancellor Angela Merkel later made comments which lessened risk appetite.
Merkel argued that it was the responsibility of the Cypriot government to draw up an alternative proposal to the levy on bank deposits, adding that it was reasonable to expect Cypriot citizens with over 100,000 Euro deposits to contribute to the bailout.
In the meantime speculation that Cyprus will be rescued by Russia continues to mount.
Further Pound movement could occur in response to the Federal Reserve's rate decision and economic projections, published at 18:00 GMT.
As of Wednesday, 20th March 2013, the Pound Sterling currency rates mentioned within this news item were as follows:
GBP EUR exchange rate was 1.1664, GBP USD exchange rate was 1.5094, and GBP RUB exchange rate was 46.5838.