Published: 20 Mar at 1 PM Tags: Euro, Dollar, Pound Sterling, America, UK, Eurozone, Australian Dollar, New Zealand Dollar, Canadian Dollar, Australia, New Zealand, USA, Canada, Germany,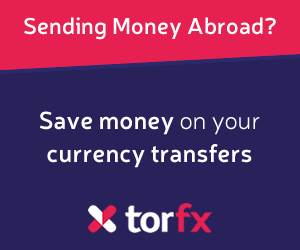 Pound Sterling (GBP)
The Pound has advanced against the Euro on 20th March, but has conversely fallen against the US Dollar.
This mixed performance has been repeated elsewhere, with GBP either making minor gains or losses against most of its currency peers.
Today's UK data has been the main influencer behind this mixed movement – national inflation rates are reported to have slowed in February.
The slowdown has raised hopes of a reduced squeeze on UK wages, but some economists are worried that a 2018 Bank of England (BoE) interest rate hike is now off the table.
The Pound could consolidate its gains on 21st March when UK earnings data for January is released.
Higher levels of wage growth are predicted, which might trigger a GBP rally across the board.
Euro (EUR)
After reports of falling levels of Eurozone economic sentiment, the Euro to Pound and Euro to US Dollar exchange rates have both fallen.
ZEW's economic sentiment indexes for
Germany
and the Eurozone have shown falling levels of confidence in March. In both cases, the declines were worse than predicted.
The Euro may see a worsening of its performance later today, when a Eurozone consumer confidence flash for March is revealed.
Estimates are for the reading to stagnate at 0.1 points, so combined with the morning's falling confidence stats the Euro could drop further in value.
US Dollar (USD)
As traders gear up for a potential Federal Reserve interest rate hike on 21st March, the US Dollar has advanced against the Pound and the Euro.
This appreciation for the USD comes despite background concerns about the impact of metal tariffs on the US economy; these will come into effect on 23rd March.
If the Federal Reserve does push interest rates from 1.5% to 1.75% on 21st March, the US Dollar could see greater gains against the Pound and Euro.
Australian Dollar (AUD)
The Australian Dollar has firmed against the Pound and Euro today, while trading in a narrow range against the US Dollar.
This is a better-than-expected result, given how dovish the latest Reserve Bank of
Australia
(RBA) minutes were.
The minutes from the latest meeting showed that policymakers are maintaining a cautious outlook, which may mean that Australian interest rates remain frozen for the rest of 2018.
There could be further positive AUD movement on 22nd March, if Australian employment data shows a higher-than-forecast rise in the number of employed persons.
New Zealand
Dollar (NZD)
Today has been a bad one for New Zealand Dollar trading, with the NZD falling against the Pound, Euro, US Dollar and most other peers.
The latest news has concerned the scope of future NZ oil exploration, which Prime Minister Jacinda Ardern has suggested could be reduced in the future.
Amid uncertainty about Mrs Ardern's exact stance on the matter, the New Zealand Dollar has depreciated because of fears that this could cause an over-reliance on foreign oil imports.
The New Zealand Dollar could bounce back this afternoon, when the Global Dairy Trade price index for March will be announced.
If the index shows major growth in dairy prices then the New Zealand Dollar could rise in value and trade positively against its peers.
Canadian Dollar (CAD)
The Canadian Dollar has risen across the board today, thanks to an optimistic report about the effects of higher interest rates on the Canadian economy.
A report from Parliamentary Budget Officer Jean-Denis Frechette suggests that the government could save billions of Dollars by 2023, thanks to technicalities related to higher national interest rates.
There could be further CAD gains on 23rd March this week, when Canadian retail sales and inflation rate figures will be released.
Present estimates are for higher monthly sales and higher annual inflation; both outcomes would improve the likelihood of a Bank of
Canada
(BOC) interest rate hike in the future.
As of Tuesday, 20th March 2018, the Pound Sterling currency rates mentioned within this news item were as follows:
GBP EUR exchange rate was 1.1433, GBP USD exchange rate was 1.4002, GBP AUD exchange rate was 1.8212, GBP NZD exchange rate was 1.9507, and GBP CAD exchange rate was 1.8307.