Published: 20 Feb at 3 PM Tags: Euro, Dollar, Pound Sterling, America, UK, Eurozone, Australian Dollar, New Zealand Dollar, Canadian Dollar, Australia, New Zealand, USA, Canada, Germany,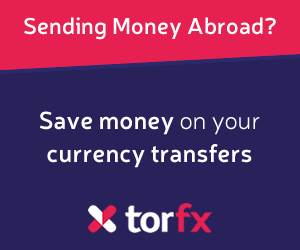 Pound Sterling (GBP)
The Pound has advanced by 0.4% against the Euro and by a lesser amount against the Euro today, in addition to seeing substantial rises against other currencies.
Sterling has made such a strong performance because of the surprising news that the UK could be granted EU single market access after Brexit, which goes against prior assumptions.
A Business Insider report has inferred that the EU parliament may be willing to grant the UK special market access to the coveted single market.
If true, this is a major breakthrough in the process and could lead to a less damaging Brexit than first imagined.
While Sterling has rallied on the news, it could fall back into loss territory on 21st February if UK earnings data shows few signs of improvement.
If the pace of wage growth remains flat as forecast, the Pound could slide in value because it would mean prolonging existing wage squeeze conditions for UK households.
Euro (EUR)
Euro traders haven't had much to celebrate about today, which has left the Euro declining by around -0.4% against the US Dollar and the Pound.
This deterioration is down to negative reactions to earlier ZEW economic confidence surveys, which showed falling optimism in
Germany
and the Eurozone.
More recently, a Eurozone consumer confidence estimate for February has shown a major downgrade from 1.3 points to a measly 0.1, furthering damaging Euro demand.
The Euro's troubles could continue on Wednesday, as the morning will bring a spread of PMI activity readings which are broadly tipped to show declining economic activity.
US Dollar (USD)
Despite the handicap of low-impact US economic news on Tuesday, the US Dollar has still risen by 0.5% against the Euro and traded in a narrow range against the Pound.
This favourable performance is down to rising trader optimism about upcoming Federal Reserve meeting minutes, which will cover policymaker discussions from late January.
If the Fed minutes suggest that the US could be in for higher interest rates sooner rather than later, the US Dollar may extend its recent gains with outright exchange rate rallies.
Australian Dollar (AUD)
There has been limited interest in the Australian Dollar today, as the AUD has fallen against the Pound and US Dollar, but made a moderate rise against the Euro.
This mixed movement comes after the Reserve Bank of
Australia
(RBA) minutes for February exposed underlying concerns about slow growth in the national economy.
Among other issues, RBA policymakers were seen to be worried about slow growth rates for both inflation and wages.
Appropriately enough, Australian wage growth data will be out on 21st February and is forecast to show no significant change in the pace of average earnings.
As such, the Australian Dollar could slide in value because of trader worries about prolonged caution from the central bank.
New Zealand
Dollar (NZD)
The New Zealand Dollar has advanced against the Euro but fallen against the Pound and US Dollar today, owing to disappointing dairy data.
The Global Dairy Trade price index for February has shown a -0.5% reduction in global dairy prices, which has somewhat depleted the previous +5.9% reading.
Looking ahead to later in the week, the New Zealand Dollar could appreciate against its regular peers on 22nd February when Q4 NZ retail sales stats will come out.
Year-on-year and quarter-on-quarter readings are predicted to show rising levels of sales activity, which bodes well for the NZ economy and could trigger an NZD advance.
Canadian Dollar (CAD)
The Canadian Dollar has fallen in value against its regular peers today, losing ground against the Pound and US Dollar and only seeing a minimal advance against the Euro.
The latest wholesale sales data has unsettled CAD traders, showing a notable -0.5% drop in December 2017.
Canadian Dollar traders will be keeping an eye on CA retail sales stats out on 22nd February this week, although it may lead to a CAD devaluation.
Expectations are for slowdowns or no change in sales levels; such results are unlikely to reassure CAD traders after the wholesale sales disappointment.
As of Tuesday, 20th February 2018, the Pound Sterling currency rates mentioned within this news item were as follows:
GBP EUR exchange rate was 1.1349, GBP USD exchange rate was 1.3997, GBP AUD exchange rate was 1.7769, GBP NZD exchange rate was 1.9068, and GBP CAD exchange rate was 1.7707.