Published: 19 Dec at 4 PM Tags: Euro, Dollar, Pound Sterling, America, UK, Eurozone, Australian Dollar, New Zealand Dollar, Canadian Dollar, Australia, New Zealand, USA, Canada, China, France, Italy,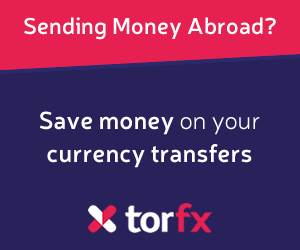 Pound Sterling (GBP)
The Pound (GBP) was weakened today after the release of disappointing UK inflation figures for November, which showed a rate of 0.0% after last month's 0.1% rise, dampening market sentiment.
However, today's data publications have been overshadowed by Pound (GBP) investors' focus on Brexit developments, particularly as the government announced that it was ramping up plans for a 'no-deal' Brexit scenario.
This has further diminished confidence in British Prime Minister Theresa May's UK-EU withdrawal agreement successfully passing through Parliament in the New Year.
US Dollar (USD)
The US Dollar (USD) was strengthened by signs of easing trade tensions with
China
yesterday, as Chinese importers started to buy US soybeans, with over 1.5 million tonnes being shipped from January to March.
Today will also see the release of the Federal Reserve's interest rate decision, which is expected to deliver a 25 basis point hike.
Euro (EUR)
The Euro (EUR) was strengthened today on the news that
Italy
had come to a compromise with the European Commission (EC) over its newly revised budget, with Deputy President Matteo Salvini describing this as a 'great satisfaction'.
However, EUR investors have remained cautious since the recent political upheavals in
France
with the 'yellow vest' protests caused a capitulation on a number of tax measures, with fears that these manoeuvres may be mimicked by Italy.
Australian Dollar (AUD)
The Australian Dollar (AUD) was strengthened yesterday after the release of the HIA new home sales figures for November showed an increase of 3.6% against last month's fall of -0.8%, bolstering AUD.
Tomorrow will see a slew of Australian employment data, with any signs of increased employment likely to improve sentiment in the 'Aussie'.
New Zealand
Dollar (NZD)
The New Zealand Dollar (NZD) was weakened today over concerns that China's economy is showing signs of slowing, following allegations that regional Chinese manufacturing figures had been suppressed.
Later on today will see the release of New Zealand's trade balance figures for November with any sign of an increase likely to offer support to the 'Kiwi'.
Canadian Dollar (CAD)
The Canadian Dollar (CAD) was dented by today's publication of the national Consumer Price Index figures for November which showed a decrease of -0.4% against last month's 0.3% rise, causing investors to remain cautions over signs of
Canada
's slowing economy.
Yesterday also saw the CAD weaken after China's President Xi Jinping reignited trade tensions between the US and China when he commented in a speech that no one 'is in the position to dictate the Chinese people what should or should not be done', with CAD traders perceiving this as a jab against the
United States
.
As of Wednesday, 19th December 2018, the Pound Sterling currency rates mentioned within this news item were as follows:
GBP EUR exchange rate was 1.1086, GBP USD exchange rate was 1.2624, GBP AUD exchange rate was 1.7747, GBP NZD exchange rate was 1.8628, GBP CAD exchange rate was 1.701, and GBP CNY exchange rate was 8.7002.