Published: 19 Aug at 5 PM Tags: Euro, Dollar, Pound Sterling, America, UK, Eurozone, Australian Dollar, New Zealand Dollar, Canadian Dollar, Australia, New Zealand, USA, Canada, China, Germany,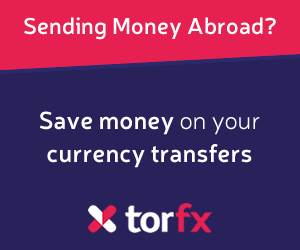 Pound (GBP)
The Pound (GBP) struggled against its peers today despite UK CPI data for July beating forecasts and rising from 0.6% to 1%. However, with the figure well below the Bank of England's (BoE) target of 2%, this failed to buoy confidence in Sterling.
GBP also failed to benefit from Downing Street's assurances that it was seeking for a post-Brexit trade deal with the European Union as early as next month. Nevertheless, this failed to convince markets, with fears growing over the shaky relations between the UK and the EU.
Euro (EUR)
The Euro (EUR) edged higher today following Bundesbank optimistic forecasts for the German economy, which is the largest within the Eurozone.
Bundesbank said:
'The clear and broad-based recovery in macroeconomic performance, which began after the low point in April, will continue.'
'The German economy should grow very strongly in the summer quarter of 2020.'
US Dollar (USD)
The US Dollar (USD) has benefited from souring risk sentiment today after the World's Bank Chief, David Malpass, warned that the global economic pressures from Covid-19 would be worse than the 'financial crisis of 2008'.
Nevertheless, investors are remaining cautious of the US Dollar following US lawmaker's inability to pass through another coronavirus stimulus package through Congress.
In other US economic news, 'Greenback' investors will be looking to this evening's release of the FOMC minutes. Any dovishness, however, could further boost safe-haven demand for the US Dollar.
Canadian Dollar (CAD)
The Canadian Dollar (CAD ) benefited from a stronger-than-expected Canadian whole sale sales figure for June, which beat forecasts and soared by 18.5%.
Today also saw the release of the Bank of
Canada
's CPI figure for July, which rose by 0.7%. Consequently, this has buoyed confidence in Canada's economy recovery from the Covid-19 crisis.
However, 'Loonie' traders are remaining weary as oil prices continue to slip on demand as fears over the global economy weigh on Canada's most profitable resource.
Australian Dollar (AUD)
The Australian Dollar (AUD) has continued to suffer from growing concerns over US-
China
trade tensions today. With China being
Australia
's largest trading partner, this has sparked off concerns over Australia's economic recovery in the months ahead.
The New Zealand Dollar (NZD), meanwhile, has benefited from growing hopes over New Zealand's coronavirus situation, which appears to be rapidly improving.
As of Wednesday, 19th August 2020, the Pound Sterling currency rates mentioned within this news item were as follows:
GBP EUR exchange rate was 1.1068, GBP USD exchange rate was 1.3118, GBP AUD exchange rate was 1.8245, GBP NZD exchange rate was 1.9993, GBP CAD exchange rate was 1.7326, and GBP CNY exchange rate was 9.0783.