Published: 19 Aug at 11 AM Tags: Euro, Dollar, Pound Sterling, America, UK, Eurozone, Australian Dollar, New Zealand Dollar, Canadian Dollar, Australia, New Zealand, USA, Canada, China, Greece,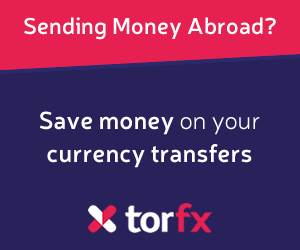 Pound Sterling
Although yesterday saw Sterling making strong gains across the board with a better than forecast UK Consumer Price Index, which showed inflation rising to 0.1% rather than remaining stagnant at 0%, the rally seems to be proving short-lived. Scepticism from economists has suggested that the result is anomalous rather than an indication of improved domestic conditions and the start of further increases. Naturally this put something of a dampener on the initial optimism of traders, with the speculation of a moved-up Bank of England (BoE) interest rate rise dying off. The rally could be restored, however, should the Retail Sales data on Thursday provide further evidence of an improved domestic economy.
Euro
More support has materialised for the third bailout of
Greece
this week as
Spain
, Austria and Estonia all gave their seal of approval to the deal. What has been considered the greatest hurdle to the passing of the proposals, today's Bundestag vote, ultimately came out in favour. It now appears all but certain that the agreement will be finalised ahead of tomorrow's European Central Bank (ECB) repayment deadline. With the banishment of one of the major spectres that has overshadowed the common currency in recent weeks Euro sentiment stands to see a marked improvement, even though the longer term results of this deal remain in question.
US Dollar
In advance of this afternoon's Consumer Price Index figures for the US the 'Greenback' is experiencing something of a downturn against many of the majors. With Asian stock markets tumbling as a knock-on effect of further falls in
China
the strength of the 'Buck' has been slightly eroded, with Wall Street also seeing losses overnight. As July's Federal Open Market Committee (FOMC) meeting minutes see release today, providing an indication as to how soon a Fed interest rate hike might be expected, the US Dollar still stands in good chance of another substantial rally.
Australian Dollar
Lowered prices for metals, with copper in particular striking a fresh six-year low as a result of further dips on the Chinese stock market, are weighing on the 'Aussie' today. Nevertheless, an unchanged Westpac Leading Index appears to have offered some limited support to the struggling currency as it is currently holding limited gains against rivals. With the US Dollar potentially about to strength, however, the antipodean currency will likely be pushed into a downtrend for the latter half of the week.
New Zealand
Dollar
The 'Kiwi' failed to climb further as a result of last night's anticipated rise in milk prices at the GlobalDairyTrade auction. Although the value of New Zealand's major export rose by 19% the fact that the domestic dairy sector remains likely to see a loss this season is bad news for the economy and the currency going forward.
Canadian Dollar
A limited respite for oil prices, in spite of the continued threat of a slowdown in China's economy, has seen the fortunes of the 'Loonie' look up slightly. As the future prospects of the commodity remain glum, it seems unlikely that the Canadian Dollar will experience a significant pick up any time soon, even if the upcoming domestic Retail Sales and Consumer Price Index prove superior to expectations.
As of Wednesday, 19th August 2015, the Pound Sterling currency rates mentioned within this news item were as follows:
GBP EUR exchange rate was 1.4105, GBP USD exchange rate was 1.5679, GBP AUD exchange rate was 2.1338, GBP NZD exchange rate was 2.3785, GBP CAD exchange rate was 2.0582, and GBP CNY exchange rate was 10.0281.