Published: 19 Jun at 5 PM Tags: Euro, Dollar, Pound Sterling, America, UK, Eurozone, Australian Dollar, New Zealand Dollar, Canadian Dollar, Australia, New Zealand, USA, Canada, France,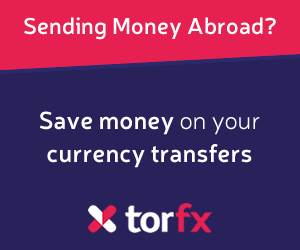 Pound Sterling (GBP)
The Pound saw volatile trade on Monday as the first day of formal Brexit negotiations between Britain and the EU finally began.
UK Brexit Secretary David Davis indicated that he aimed to make negotiations 'positive and constructive' as negotiators looked to set out a Brexit timetable and decide on the key priorities of talks.
Amid a lack of fresh UK data and ongoing uncertainty about Britain's political situation and the Brexit negotiation outlook, the Pound has been unable to recover this week.
US Dollar (USD)
The Pound to US Dollar exchange rate dropped on Monday as investors became anxious about Britain's political outlook.
Demand for the US Dollar improved in the afternoon as New York Fed President William Dudley indicated he was confident about the US inflation outlook, despite last week's unexpected inflation slowdown. Dudley claimed that the tight US job market was likely to eventually push inflation back up.
Euro (EUR)
The Pound to Euro exchange rate was volatile on Monday. As the Euro is still relatively close to its best levels in months, investors hesitated to buy into the shared currency. This was despite news that French President Emmanuel Macron's 'en Marche!' party had performed strongly in French legislative elections, winning a clean majority of 350 seats.
As investors were concerned about Macron's ability to pass through unpopular labour market proposals, as well as a surprisingly low voter turnout to the election, the Euro failed to capitalise on Sterling weakness.
Australian Dollar (AUD)
The Pound to Australian Dollar exchange rate briefly jumped on Monday but towards the end of the European session was trending near the week's opening levels once again.
Prices of iron ore,
Australia
's most lucrative commodity, dropped again and Citi bank forecast that the commodity could see further losses this year. Despite this, Brexit negotiation jitters and UK political uncertainties kept the Pound under pressure.
New Zealand
Dollar (NZD)
The Pound to New Zealand Dollar exchange rate slipped when markets opened this week, trending below the week's opening levels but remaining above last week's monthly lows.
Demand for the New Zealand Dollar improved following the publication Monday's NZ data. Westpac's Q2 consumer confidence survey improved from 111.9 to 113.4, while the PSI services print rose from 53.2 to 58.8.
The New Zealand Dollar could see big movement this week. Tuesday will see an update in New Zealand's most lucrative commodity from the latest Global Dairy Trade (GDT) auction. On Thursday, the Reserve Bank of New Zealand (RBNZ) will hold its June monetary policy decision.
Canadian Dollar (CAD)
The Pound to Canadian Dollar exchange rate dropped on Monday as Brexit negotiations formally began.
Oil prices edged higher throughout the day despite news that US oil production was keeping pressure on OPEC attempts to stimulate oil prices. As a result, the Canadian Dollar benefitted from the Pound's weakness throughout the day.
As of Monday, 19th June 2017, the Pound Sterling currency rates mentioned within this news item were as follows:
GBP EUR exchange rate was 1.1424, GBP USD exchange rate was 1.2739, GBP AUD exchange rate was 1.6769, GBP NZD exchange rate was 1.7636, and GBP CAD exchange rate was 1.6846.