Published: 19 Apr at 10 AM Tags: Euro, Dollar, Pound Sterling, America, UK, Eurozone, Australian Dollar, New Zealand Dollar, Canadian Dollar, Australia, New Zealand, USA, Canada, China, Germany, Japan, South Africa,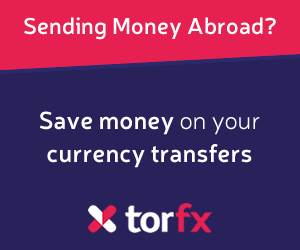 Pound Sterling
GBP/USD – Trading Higher
After slumping against its peers during local trade following the release of worse-than-anticipated UK retail sales data, the Pound enjoyed a modest rally against a broadly softening US Dollar, edging above 1.5300. Sterling was little changed against the Euro. An absence of UK news is likely to limit Pound movement today but fluctuations could be triggered by global economic developments.
US Dollar
USD/EUR – Trading Lower
Following the publication of weaker-than-forecast USA manufacturing data, and with risk-appetite boosted by rallying stocks, the US Dollar extended declines against the Euro. With a recent string of disappointing US data upping the odds of the Federal Reserve retaining its present stimulus measures the 'Greenback' also declined against several of its other most traded peers.
Euro
EUR/USD – Trading Higher
The Euro gained against the US Dollar before the close of the European session as unimpressive manufacturing data increased the likelihood of the Federal Reserve sticking with its current stimulus methods in order to boost the world's largest economy.
Germany
released data this morning that revealed that the German Producer Price inflation dropped to a seasonally adjusted rate of -0.2 per cent in March. Economists had forecast that the figure would rise to 0.1 per cent. Meanwhile, a separate report showed that the currency bloc's current account rose by more-than-expected last month.
Australian Dollar
AUD/USD – Trading Higher
As stocks rallied, boosting investor appetite for higher-risk currencies, the 'Aussie' was able to rally by 0.5 per cent against its US counterpart. Yesterday an official from the International Monetary Fund asserted that the Australian Dollar was overvalued by roughly 10 per cent. Next week 'Aussie' fluctuations are likely to follow the release of the Australian Conference Board Leading Index and Chinese Flash Manufacturing PMI. Another disappointing piece of Chinese data could cause the Australian Dollar to tumble.
New Zealand
Dollar
NZD/USD – Trading Higher
Yesterday a representative of the International Monetary Fund commented that the New Zealand Dollar and neighbouring 'Aussie' were about 10 per cent overvalued. However, the South Pacific currency rose by 0.6 per cent against the safe-haven US Dollar before the close of local trade as the increasing likelihood of the Fed maintaining stimulus, in conjunction with rallying stocks, boosted the appeal of higher-risk currencies.
Canadian Dollar
CAD/USD – Trading Higher
The Canadian Dollar fell to a month low against its American counterpart after the Bank of
Canada
negatively revised its economic forecast. Prior to the release of Canadian inflation data the 'Loonie' experienced a modest upward correction to trade in the region of 0.9770. Canada's Consumer Price Index, scheduled for release at 13:30 GMT, is likely to inspire volatility.
Japanese Yen
JPY/USD – Trading Lower
After Japanese Finance Minister Taro Aso intimated that Japan's decision to implement unprecedented fiscal policies, thereby triggering Yen declines, was not criticised during the G-20 meeting the Yen resumed its bearish relationship with its most traded peers. The Yen fell to 98.55 against the US Dollar and 128.73 against the Euro.
South African Rand
ZAR/USD – Little Changed
A lack of influential domestic data kept the Rand flat during local trade and could limit movement today. If Rand fluctuations do occur in the hours ahead it will be in response to global economic developments. Earlier this week the commodity-driven currency posted significant declines as the price of gold plummeted.
As of Friday, 19th April 2013, the Pound Sterling currency rates mentioned within this news item were as follows:
GBP EUR exchange rate was 1.167, GBP USD exchange rate was 1.5232, GBP AUD exchange rate was 1.4821, GBP NZD exchange rate was 1.8091, GBP CAD exchange rate was 1.5636, GBP CNY exchange rate was 9.4094, GBP JPY exchange rate was 151.5976, and GBP ZAR exchange rate was 14.0517.