Published: 18 Sep at 3 PM Tags: Euro, Dollar, Pound Sterling, America, UK, Eurozone, Australian Dollar, New Zealand Dollar, Canadian Dollar, Australia, New Zealand, USA, Canada,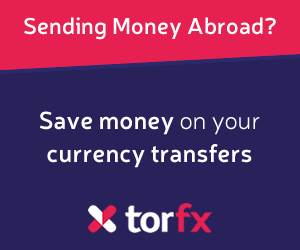 Pound Sterling (GBP)
Following last week's surprisingly hawkish Bank of England (BoE) meeting minutes report, Sterling saw a surge in demand. The currency rocketed even higher as investors reacted to speeches from BoE policymakers.
BoE Governor Mark Carney indicated that members of the Monetary Policy Committee (MPC) may be prepared to hike UK interest rates in the coming months if Britain's economy continues to perform near its current levels. This sentiment was reflected on Friday, by BoE policymaker Gertjan Vlieghe.
Amid a lack of fresh UK news on Monday, investors opted to sell the Pound from its BoE-inspired highs. Concerns about an upcoming Brexit speech from UK Prime Minister Theresa May could also limit GBP strength.
Euro (EUR)
After making massive gains over the past seven days, the Pound to Euro exchange rate slipped on Monday as the Pound was sold from its highs.
The Euro has been unable to hold against the Pound's movement due to concerns that it had become overvalued. The shared currency's recent strong-streak faded as European Central Bank (ECB) officials warned that Eurozone interest rates were unlikely to rise any time soon, while Eurozone data didn't cause any surprises.
Monday saw the publication of the Eurozone's final August Consumer Price Index (CPI) results, which met projections. Inflation came in at 0.3% month-on-month and 1.5% year-on-year.
US Dollar (USD)
The Pound to US Dollar exchange rate dropped from its best levels in over a year on Monday, as the US Dollar finally benefitted from rising Federal Reserve interest rate hike bets after a strong Pound held it back last week.
August's US inflation report beat expectations last Thursday, coming in at 1.9% year-on-year and 0.4% month-on-month.
While US retail sales disappointed on Friday and indicated that consumer confidence could remain to be an obstacle, Fed rate hike bets rose. Bets that the Fed will hike US interest rates in December jumped to around 56% as a result of recent USD data.
Australian Dollar (AUD)
The Pound to Australian Dollar exchange rate fluctuated on Monday. Some investors opted to sell the Pound from its recent highs after a strong Bank of England (BoE) inspired rally, but 'Aussie' demand was limited due to low appetite for risk-correlated currencies.
As Fed rate hike bets rose and prices of iron ore weakened, the risky Australian Dollar was unable to push GBP/AUD down very far for most of the day's trade session.
New Zealand
Dollar (NZD)
The Pound to New Zealand Dollar exchange rate saw similar movement to GBP/AUD on Monday.
Sterling saw major gains last week due to Bank of England (BoE) news and capitalised on a weak New Zealand Dollar. 'Kiwi' performance didn't improve much when markets opened again either, due to low demand for risk-correlated currencies.
Political concerns continue to weigh on GBP/NZD too. With New Zealand's 2017 general election due to take place on Saturday the 23rd, uncertain investors are hesitant to buy the 'Kiwi'.
Canadian Dollar (CAD)
The Pound to Canadian Dollar exchange rate slipped slightly on Monday, but remained relatively close to its opening levels due to a lack of market appetite for risk-correlated currencies like the 'Loonie'.
GBP/CAD saw major gains in recent sessions due to Bank of England (BoE) news, but the Canadian Dollar outlook is still solid due to the perceived strength of
Canada
's economy.
As of Monday, 18th September 2017, the Pound Sterling currency rates mentioned within this news item were as follows:
GBP EUR exchange rate was 1.1299, GBP USD exchange rate was 1.3509, GBP AUD exchange rate was 1.6964, GBP NZD exchange rate was 1.8611, and GBP CAD exchange rate was 1.6589.