Published: 18 Aug at 1 PM Tags: Euro, Dollar, Pound Sterling, America, UK, Eurozone, Australian Dollar, New Zealand Dollar, Canadian Dollar, Australia, New Zealand, USA, Canada, Russia, South Africa,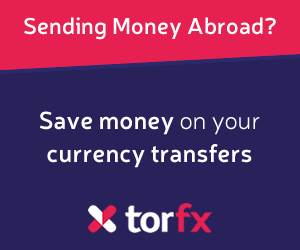 Pound (GBP)
The Pound (GBP) could boost against other majors in the currency market today following the release of highly positive UK Gross Domestic Product figures which have surprised, jumping to 3.2% from the forecast 3.1%. Today's data is utilised as a tool for indicating expansion and growth in the UK economy, as a measure of economic activity. Friday's favourable statistic could enhance the Pound and enable a level of bullishness in exchange rates. Economist Howard Archer stated: 'It is worth noting that consumer spending likely saw robust growth.' The Pound may see fluctuation against the US Dollar (USD) this afternoon with a wealth of US figures published. The current GBP to USD exchange rate resides up 0.07% at 1.6697.
Euro (EUR)
President of Russia Vladimir Putin will meet with the President of Finland, Sauli Niinistoe, as geopolitical tensions grow between the US, EU and Russia. Today's meeting is an attempt to forge decent communication and defuse any threat of another Cold War. The Euro (EUR) will see influence dependent on how any conflict with Russia escalates as well as any further development on sanctions and import bans into the country. President Niinistoe commented: 'I have a feeling that we're on the brink of a cold war.' The Euro is reaching highs of 0.8024 versus the Pound (GBP) whilst also dipping to session lows of 0.8001.
US Dollar (USD)
The US Dollar (USD) will face influence today from the release of the US producer Price Index figures which will be published at 13:30 GMT, followed by Net Long-Term TIC Flows at 14:00 and Industrial Production and Manufacturing Production figures at 14:15. The US Dollar is presently trading at 0.5989 against the Pound (GBP) and 0.7468 versus the Euro (EUR). The USD to GBP exchange rate may fluctuate today in the wake of upbeat UK Gross Domestic Product figures which have attained above the 3.1% forecast, gaining 3.2% instead.
Canadian Dollar (CAD)
The Canadian Dollar (CAD) could see some influence on Friday during the North American session with Unemployment Rate, Net Change in Employment, Full Time Employment Change and Part Time Employment Change figures all republished following last week's publication which stated the Canadian economy had only created 200 jobs. An error was signalled and now the Canadian Dollar awaits the correct figures which could help to boost the 'Loonie' against other majors. The Canadian Dollar is presently trading between the 0.9163 and 0.9180 boundaries against the US Dollar (USD).
Australian Dollar (AUD)
The Australian Dollar (AUD) has made gains against its US Dollar (USD) counterpart, with poor data for yesterday's US unemployment figures. Market expert David de Ferranti commented: 'The "Aussie" has continued its cautious recovery in overnight trade as US jobless claims figures disappointed and US 10-year yields slumped.' The present AUD to USD exchange rate is trading at 0.9328, which has shown the 'Aussie' edging carefully into higher ground in the 93 US cents region.
New Zealand
Dollar (NZD)
The New Zealand Dollar (NZD) has taken advantage of the poor data figures yesterday by the EU and US, trading at present at 0.8488 versus the US Dollar (USD). The 'Kiwi' saw positivity from the New Zealand Retail Sales figures which jumped higher than the forecast 1.1% in the second quarter, instead attaining an actual 1.2%. Economist Nathan Penny stated: 'Overall spending continues to rise, supported by population growth an improving labour market and strong consumer confidence.'
South African Rand (ZAR)
The South African Rand (ZAR) is currently holding firm against the US Dollar (USD) with the USD to ZAR exchange rate reaching 10.5691. With situations in Ukraine precarious, the Rand is subject to volatility in the currency market. Standard Bank representative Oliver Alwar commented: 'If the Rand can get a weekly close below the 10.5000 level, a more pronounced move lower could develop. There are still developments in Ukraine and the Middle East to watch out for as focus shifts to next weekend's Jackson Hole and Mrs Yellen.'
As of Monday, 18th August 2014, the Pound Sterling currency rates mentioned within this news item were as follows:
GBP EUR exchange rate was 1.2517, GBP USD exchange rate was 1.6723, GBP AUD exchange rate was 1.7937, GBP NZD exchange rate was 1.9754, GBP CAD exchange rate was 1.8212, GBP RUB exchange rate was 60.3347, and GBP ZAR exchange rate was 17.7418.