Published: 18 Apr at 10 AM Tags: Euro, Dollar, Pound Sterling, America, UK, Eurozone, Australian Dollar, New Zealand Dollar, Canadian Dollar, Australia, New Zealand, USA, Canada, China, Italy, Japan, South Africa,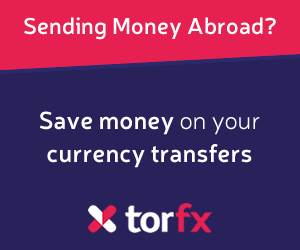 Pound Sterling
GBP/EUR – Trading Higher
Disappointing UK employment figures saw the Pound record widespread declines during the European session. However, comments issued regarding the odds of the Eurozone's troubles continuing for another decade allowed Sterling to bounce back briefly. The British currency dipped this morning ahead of UK retail sales data, and is likely to remain bearish as the figures revealed that UK retail sales slumped by more than anticipated last month.
US Dollar
USD/GBP – Trading Higher
The US Dollar jumped against the British Pound after the unemployment rate in the UK increased from 7.8 per cent to 7.9 per cent. The pairing is likely to see additional movement in the hours ahead following the publication of UK retail sales data. The G-20 meeting, which begins today, could inspire market volatility.
Euro
EUR/GBP – Trading Lower
After posting significant advances against its British counterpart yesterday, the Euro declined significantly overnight after ECB board member Jens Weidmann asserted that the current calm patch in the Eurozone crisis could herald a future storm. Weidmann went on to comment that the currency bloc's fiscal troubles could well continue for a further 10 years. With the Italian Parliament meeting to elect a new President today significant Euro movement could occur in the hours ahead.
Australian Dollar
AUD/USD – Trading Higher
The 'Aussie' was able to rally after its recent slump following the publication of positive domestic and foreign data. After Australian business confidence increased by 7 points, providing a positive reading on the index for the first time in over a year, the Australian Dollar rose from 1.0268 US Dollars to trade in the region of 1.03077. The currency was also bolstered by
China
's FDI figure, which came in at 6.3 per cent – down on February's result but 3.8 per cent higher than economists forecast.
New Zealand
Dollar
NZD/USD – Trading Higher
The 'Kiwi' modestly extended yesterday's gains against the US Dollar during local trade after consumer confidence in New Zealand edged up. The figure rose from 114.8 to 119.2, representing a monthly gain of 3.8 per cent following the previous month's 5.1 per cent decline. The New Zealand Dollar was able to achieve 84.68 US cents after a piece of positive Chinese data improved the South Pacific nation's trade prospects.
Canadian Dollar
CAD/USD – Trading Lower
After enjoying a modest rebound yesterday the 'Loonie' dropped during local trade as the Bank of
Canada
slashed its growth forecast for this year and intimated that economic weaknesses are likely to persist for over two years. The central bank estimated 2013 growth of 2 per cent for this year, that estimate has now been negatively revised to 1.5 per cent. The Canadian Dollar is currently trading in the region of 0.9752 US cents.
Japanese Yen
JPY/USD – Trading Higher
Following two days of declines, the Yen's downward trajectory was halted after demand for the safe-haven currency was bolstered by declining Asian stocks. The Yen was also supported by data revealing that Japanese investors continued to sell foreign bonds. Some industry experts are now beginning to doubt whether the Bank of Japan's stimulus measures will continue to weaken the Yen. As the Group of 20 assemble for a two-day meeting in Washington market volatility is likely.
South African Rand
ZAR/USD – Trading Lower
The Rand weakened against the US Dollar during local trade as softer-than-forecast inflation figures reduced the odds of the South African central bank cutting rates. However, separate data showed that the nation's retail sales unexpectedly accelerated to 3.8 per cent, year-on-year, in February. Economists predicted a year-on-year increase of 1.8 per cent. With further influential South African data thin on the ground, additional movement in the currency will occur as a result of global economic developments.
As of Thursday, 18th April 2013, the Pound Sterling currency rates mentioned within this news item were as follows:
GBP EUR exchange rate was 1.1708, GBP USD exchange rate was 1.5287, GBP AUD exchange rate was 1.4842, GBP NZD exchange rate was 1.8162, GBP CAD exchange rate was 1.5676, GBP CNY exchange rate was 9.4494, GBP JPY exchange rate was 150.2475, and GBP ZAR exchange rate was 14.049.